Meet our Franchise Partner Anastasiya
Franchising has become a core part of Duck & Dry as there's nothing more rewarding for us than guiding other entrepreneurs to create a business they can love and be proud of. We were thrilled to be in Hello Magazine's
"The Best Blow Dry Bars In London"
and now is the perfect time to become part of the Duck & Dry family.
Meet Anastasiya Malysheva, successful Duck & Dry franchisee, and find out about her experience and what advice she would give other entrepreneurs who want to take the next step.

After graduating from Queen Mary, University of London with a master's in Management and Organisational Innovations, Anastasiya took a gap year to travel and explore the world. Upon her return from her adventures around the world, she joined her family business as director of European sales. Everything changed in 2018 when she left the company and decided to take the exciting step of starting her own business and open a Duck & Dry franchise.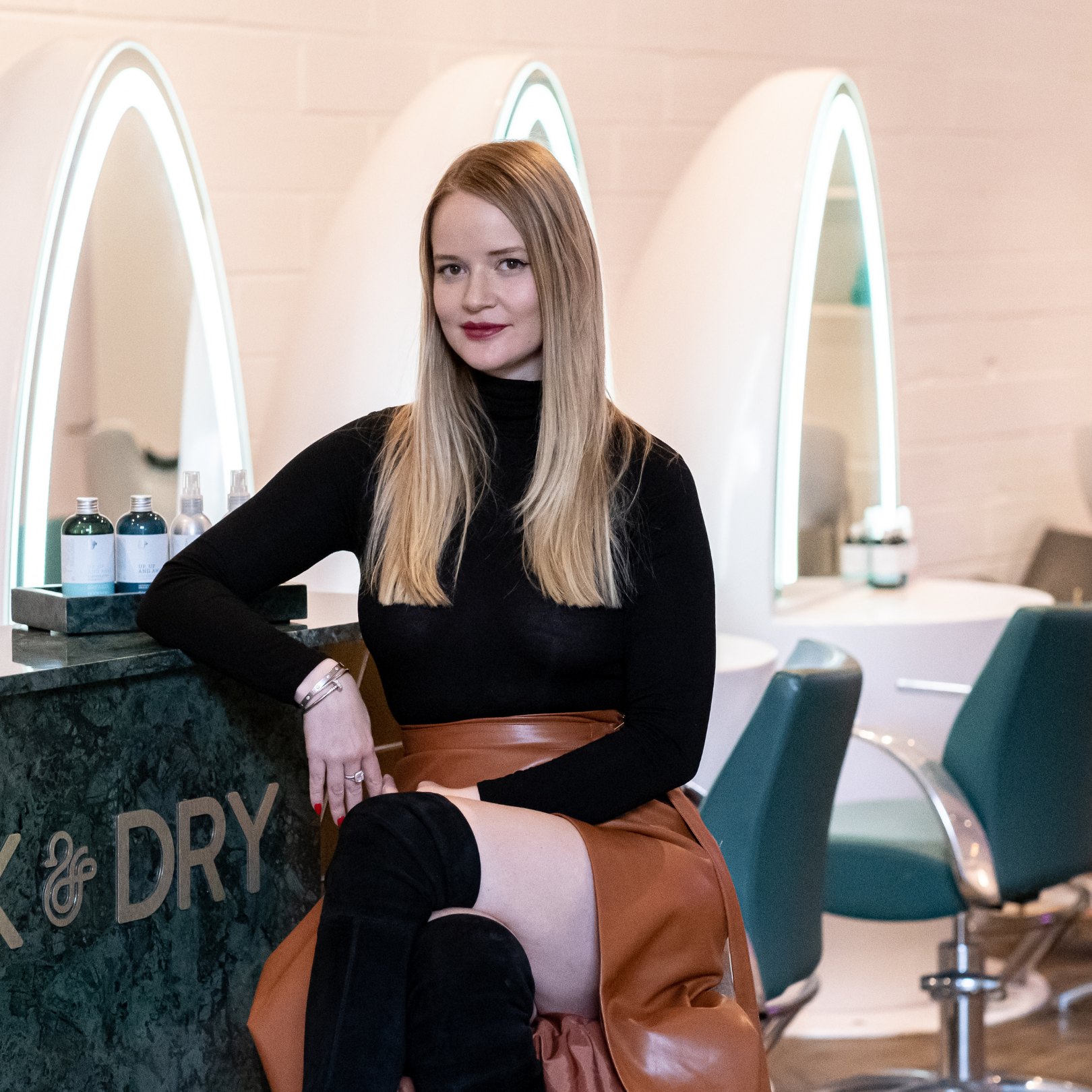 First off, Why franchising?
I was working in the family business, but I was always dreaming to start something on my own. So I started exploring the market for a suitable business for myself. They always say the best business idea is something you're passionate about and I've always been a regular at beauty salons. Franchising gives you a business assisted by a team, established brand recognition, and minimises your risks.
Did you have beauty retail experience before opening Duck & Dry Islington?
Despite having zero experience owning a beauty business, I had a lot of experience as the client of such businesses. That's why I decided to open something connected to beauty services. It was the main reason why I started looking for franchise opportunities.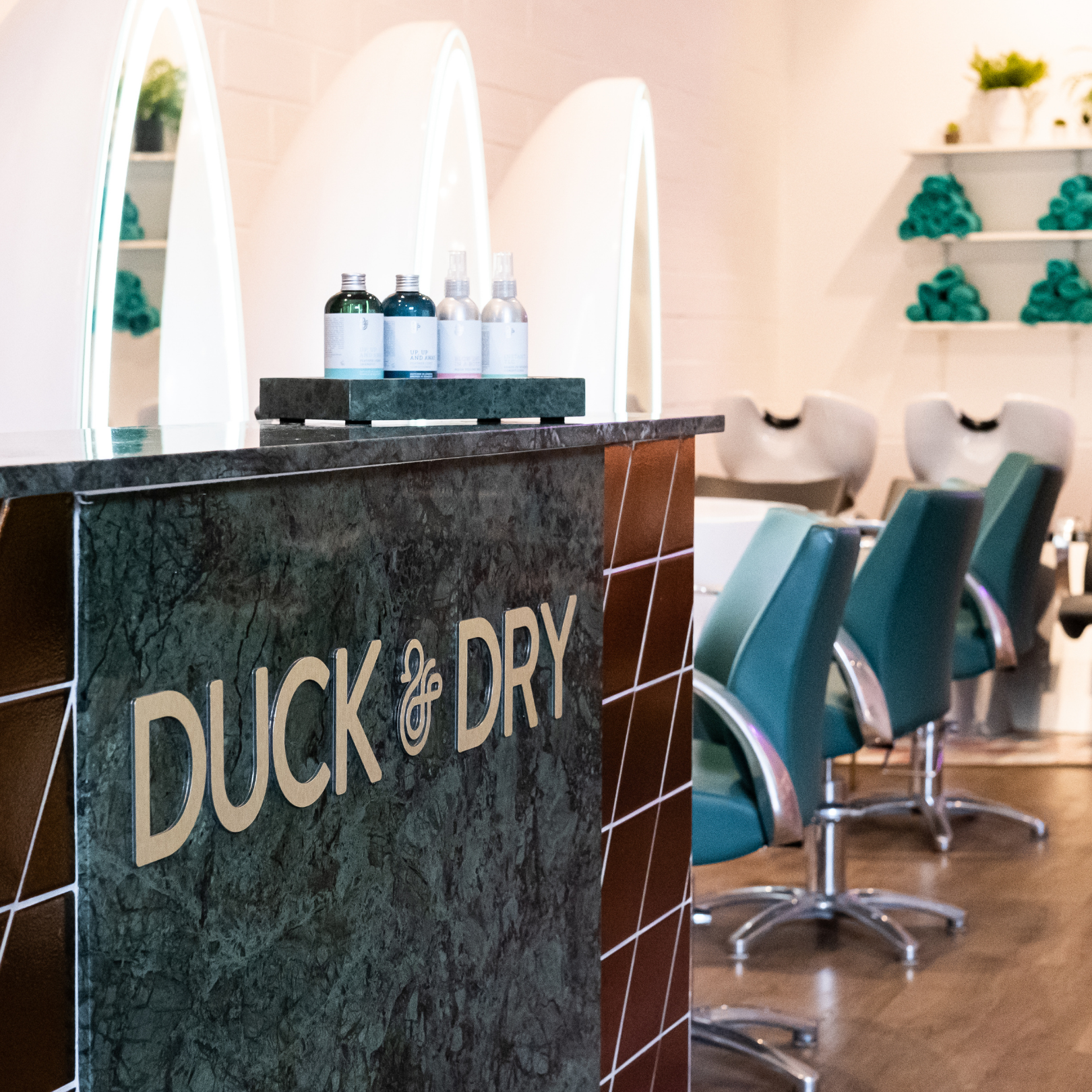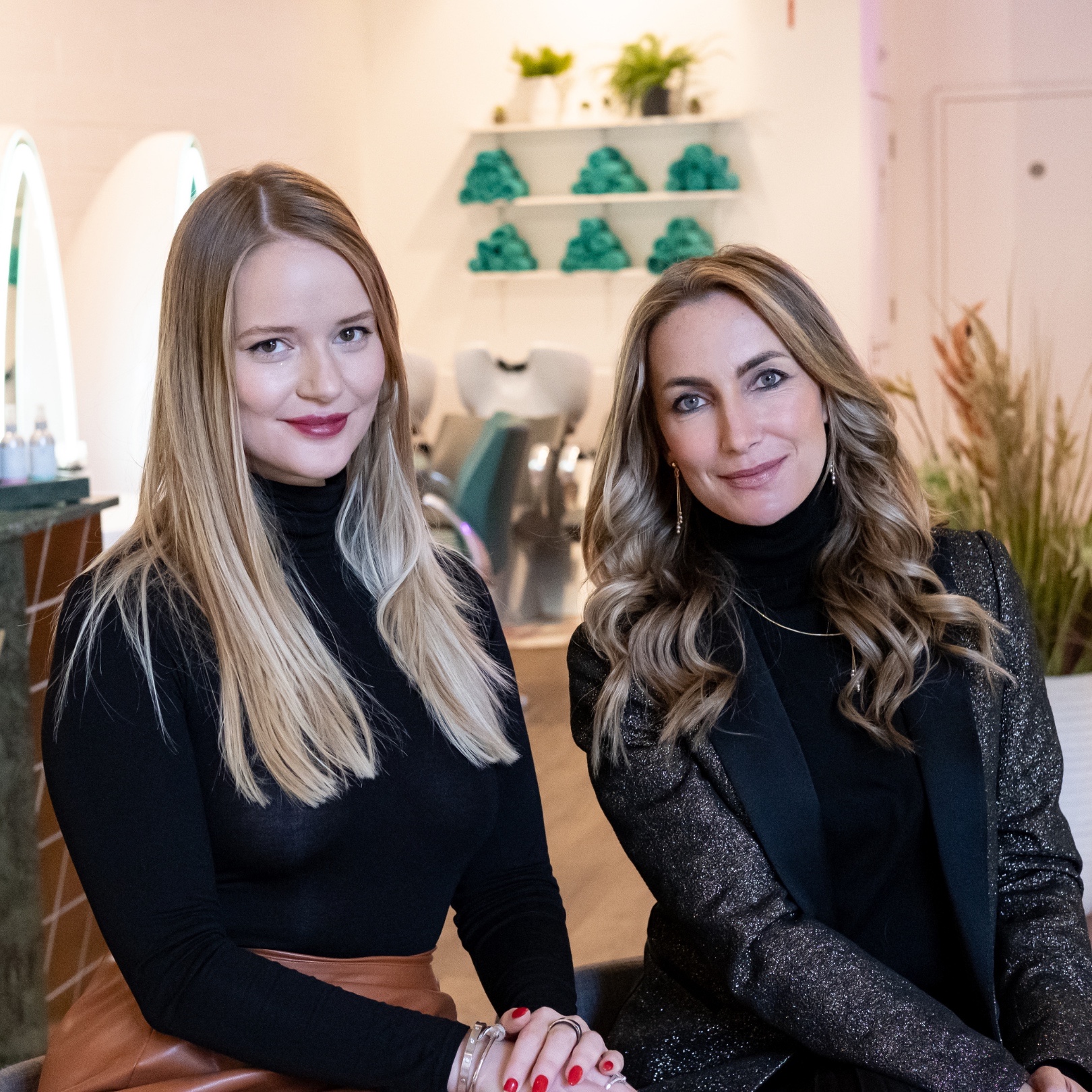 What made you choose Duck & Dry?
I was a regular client at Duck & Dry for a few years before. I liked the concept, quality of service, and unique brand style in general. And one day, when I was making a booking for a blow dry I saw that they were offering franchise opportunities and felt excited about it - I knew it was the one for me. So I wrote them an email and set up the meeting. The rest is history, as they say.
What were your biggest lessons you learnt in the launch phase of Duck & Dry Islington?
Since I didn't have any retail experience, I learnt a lot of new things during the launching phase. And I'm still learning everyday while running the business. The biggest thing that I learnt is that despite your fears, you can always gain an understanding of something in the process of doing this and there are no mistakes that you can't fix. It has been incredible to have Duck & Dry as my partner guiding me through and helping me establish this business. Regular management meetings with Yulia the CEO have helped me to launch and run a successful business.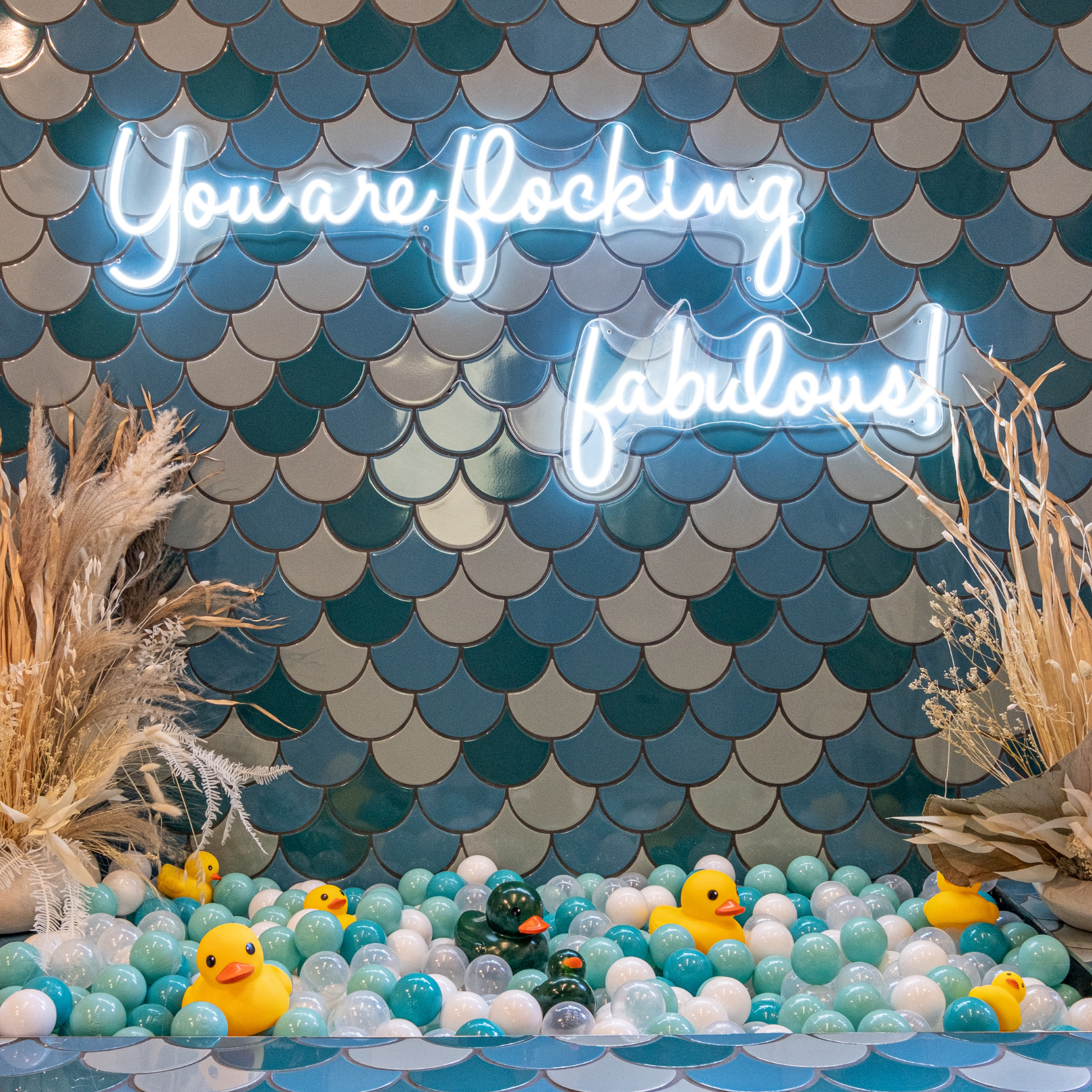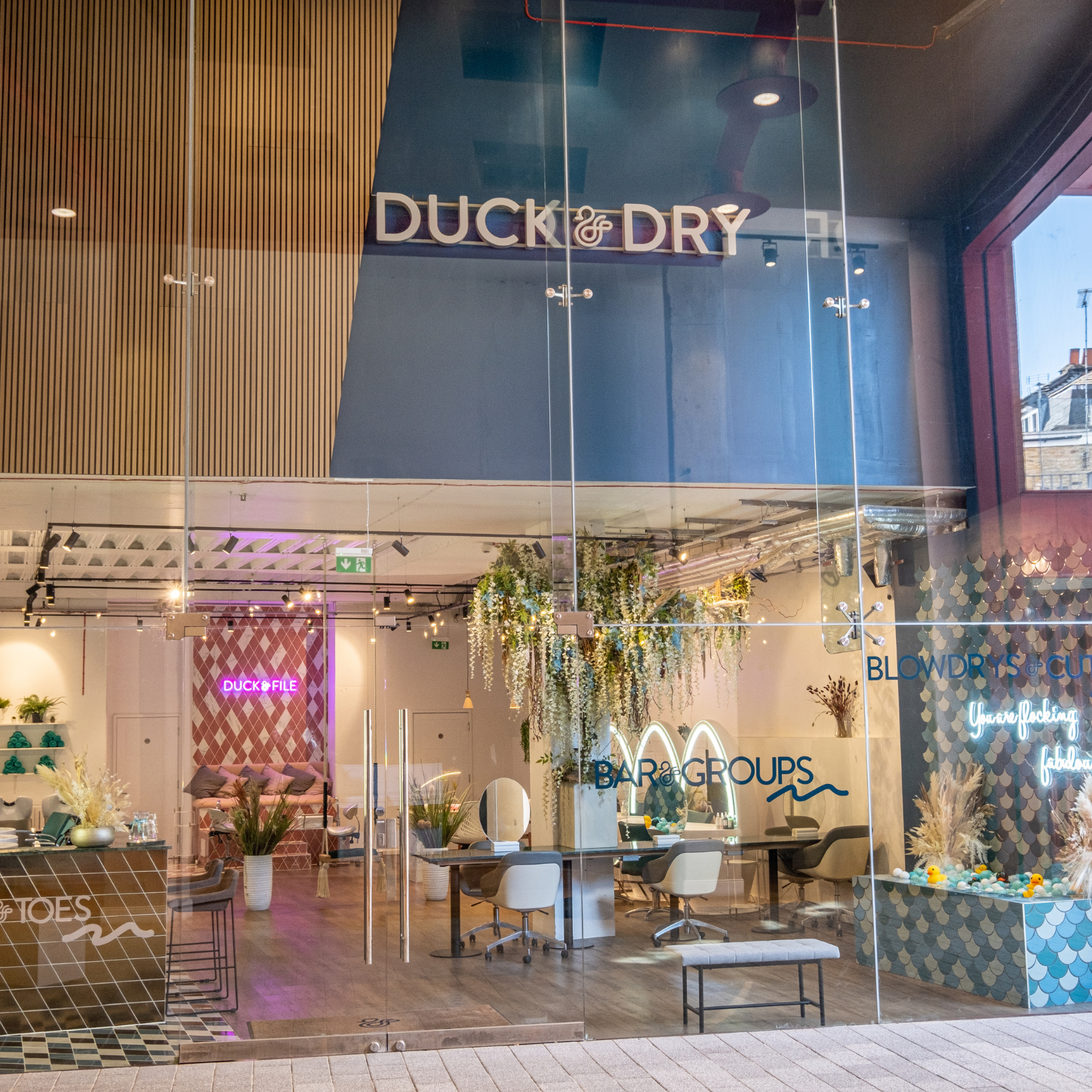 What's your advice for others wanting to start a franchise business?
I would say: it is not as impossible as many would think. Just believe in yourself and don't hesitate to start something new! It's not always about having specific experience - one of the keys to succes is having passion for entrepreuneurship, being tenacious, resourceful, and persistent in the journey of starting your own business.
"Franchising allows you to become your own boss while using a business model that's already in place and works! We love partnering with fellow entrepreneurs and being a driving force for women empowerment in business. As an ex management consultant who started a hairdressing business with no prior beauty experience, I completely understand the challenges of setting up and running a business. I've learnt endless valuable lessons along my business journey and that's why I'm passionate about growing the Duck & Dry footprint. We're here to provide the right framework and support for your business to make things easier for you."
YULIA RORSTROM
Find out more about franchising HERE or enquire at hello@duckanddry.com