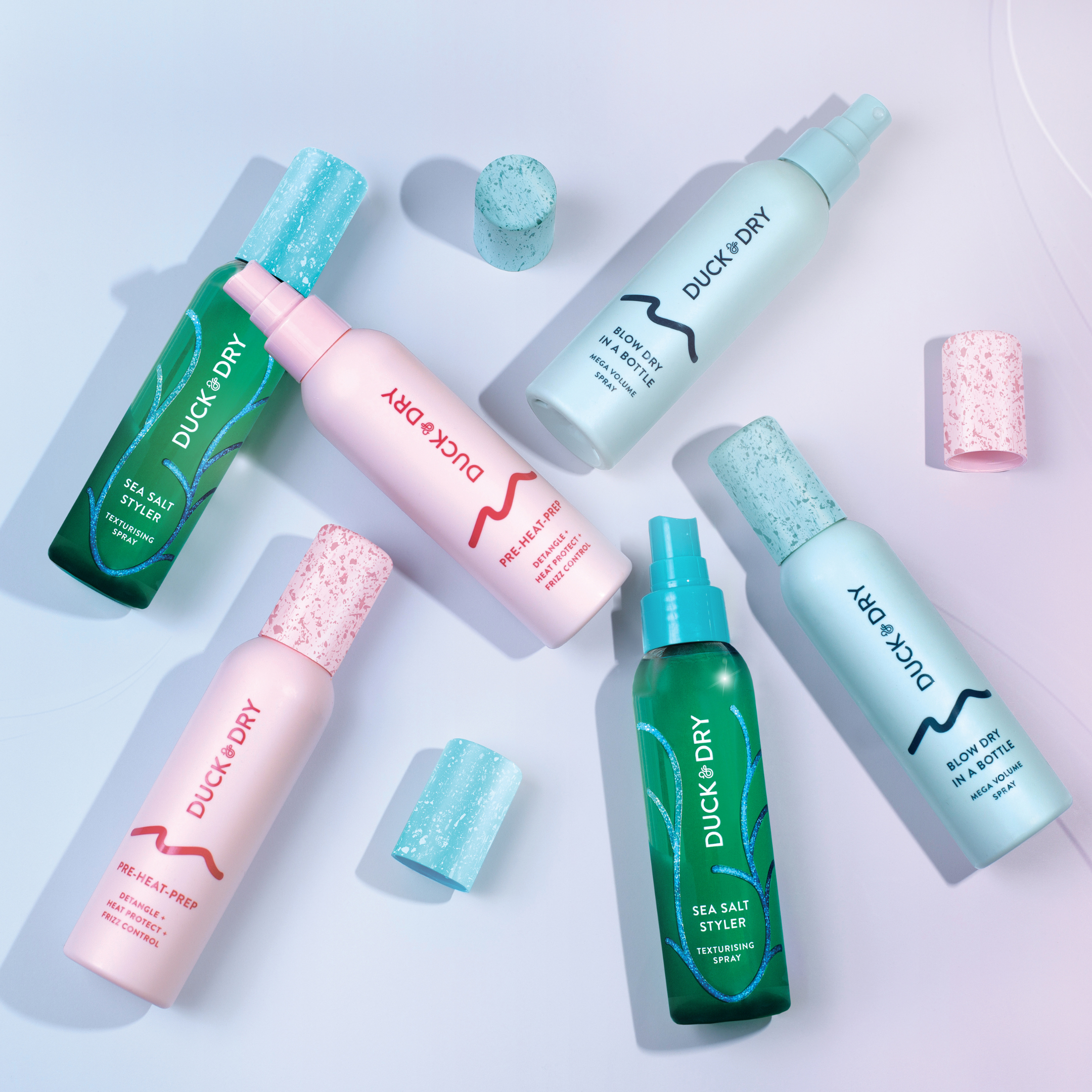 GET THE LOOK: EXPERT-LED STYLING PRODUCTS
After 9 years in the hair game, WE KNOW GOOD HAIR. We've always believed in embracing the natural beauty of your hair and using easy-to-use products to elevate it into its best version. We're so proud of our expert-led styling product line that is fuss-free and really works! Scroll to find out our top tips for using each product and how to unlock salon-worthy results at home.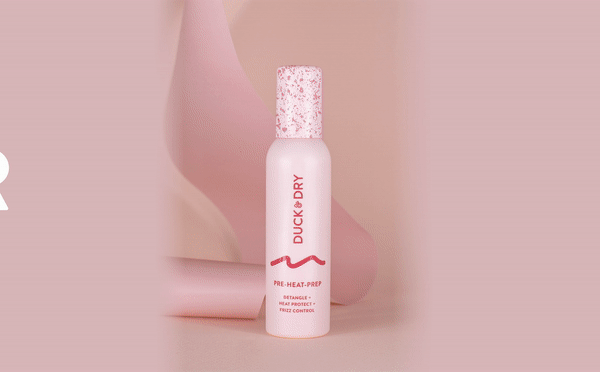 PRE-HEAT PREP
HAIR PRIMER
Our 3-in-1 primer is the essential first step in your hair care routine! Simply spritz onto damp hair to detangle, protect your locks from heat, and control frizz. As featured in The Salon Magazine, this primer can be layered with other styling products or can be used on its own for a smooth, sleek finish.
BLOW DRY IN A BOTTLE
Our award-winning volume spray, Blow Dry In A Bottle, is a beautifully scented all-in-one spray that builds volume, gives lift and adds texture. The key to a long-lasting, voluminous blow dry is TEXTURE! So after rough drying your hair, shake the product well and spritz evenly throughout the lengths of the hair. Finally, style and enjoy the bounciest curls you've ever had!
"Duck & Dry's Blow Dry In A Bottle Mega Volume Spray claims to create the perfect blow-dried style after every use by adding volume, lift and texture to the hair." - Good Housekeeping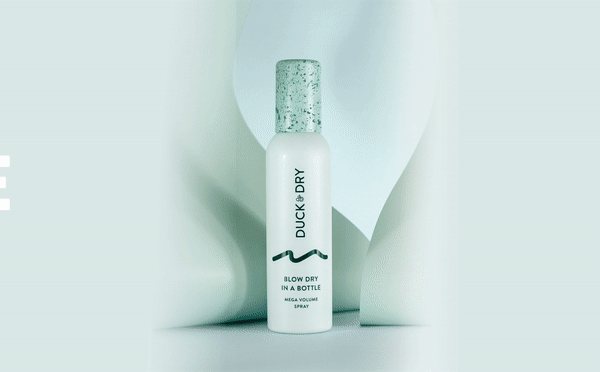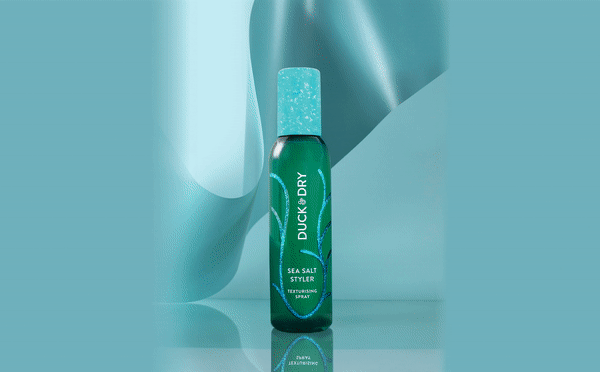 SEA SALT STYLER
This natural, sea-weed enriched texturising spray is your shortcut to irresistible waves. The award-winning Sea Salt Styler can be used three different ways on ALL hair types! Use on natural curls for irresistible definition, create a natural tousled style for a beachy look, or add essential texture and grip before tonging to make your waves last for days.
"For easy, breezy holiday waves, this all-natural texturizing spray from London-based Duck & Dry offers a mix of hold, volume and texture for a tousled look – even when you're not by the beach." - Country & Townhouse
OOMPH! DRY VOLUME & TEXTURE SPRAY
Do you want your style to last longer? Then OOMPH! is your answer! If you have fine hair, need extra grip, or you just love volume, OOMPH! Dry Volume & Texture Spray is the secret to long-lasting effortless styles. Simply spray the ultra fine mist into your hair or roots, brush into your locks, and style your hair as you desire. We love using OOMPH! to achieve a Low Tide Waves look that lasts all day and night.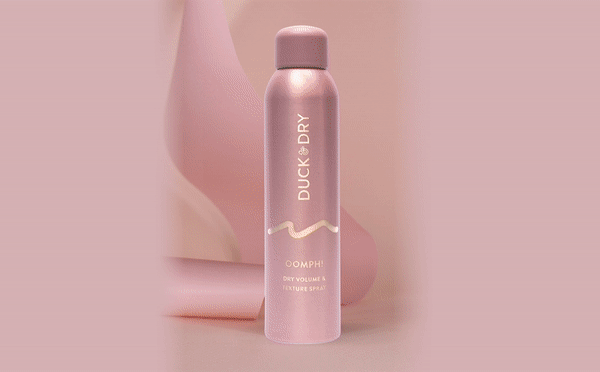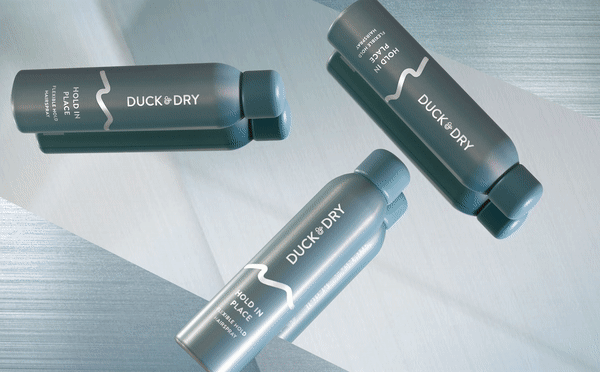 HOLD IN PLACE
FLEXIBLE HAIRSPRAY
Hold In Place Flexible Hold Hairspray is your new saviour; setting every strand in place without any residue, crunchiness, or that uncomfortable sticky feeling. Our Flexible Hold Hairspray is designed to retain the natural movement of your locks while giving you all the control and hold that a hairspray is supposed to – it's THE hairspray for those who don't do hairsprays.