ALL YOU NEED TO KNOW ABOUT BUILDER IN A BOTTLE (BIAB)
If you're a fan of gel manicures, you'll love BIAB - Builder In A Bottle. It's the nail trend that's sweeping the nail bars of London and it's finally arrived at Duck & File. We asked our expert nail technician to share everything you need to know about the nail-strengthening manicure that everyone from Bella Hadid to Jorja Smith has made a staple!

Now you can add a fun twist to your manicures with our vibrant nail art menu with 14 Day Manicure. Find the Cherry design featured in Marie Claire!
WHAT IS BIAB?
A BIAB manicure uses Builder in a Bottle, a gel-like nail polish, which is applied as an overlay on your natural nails. It works very similarly to a normal gel polish, but as it has a thicker consistency it dries as a strong and durable layer - so you don't have to worry about chipping your brand new nails!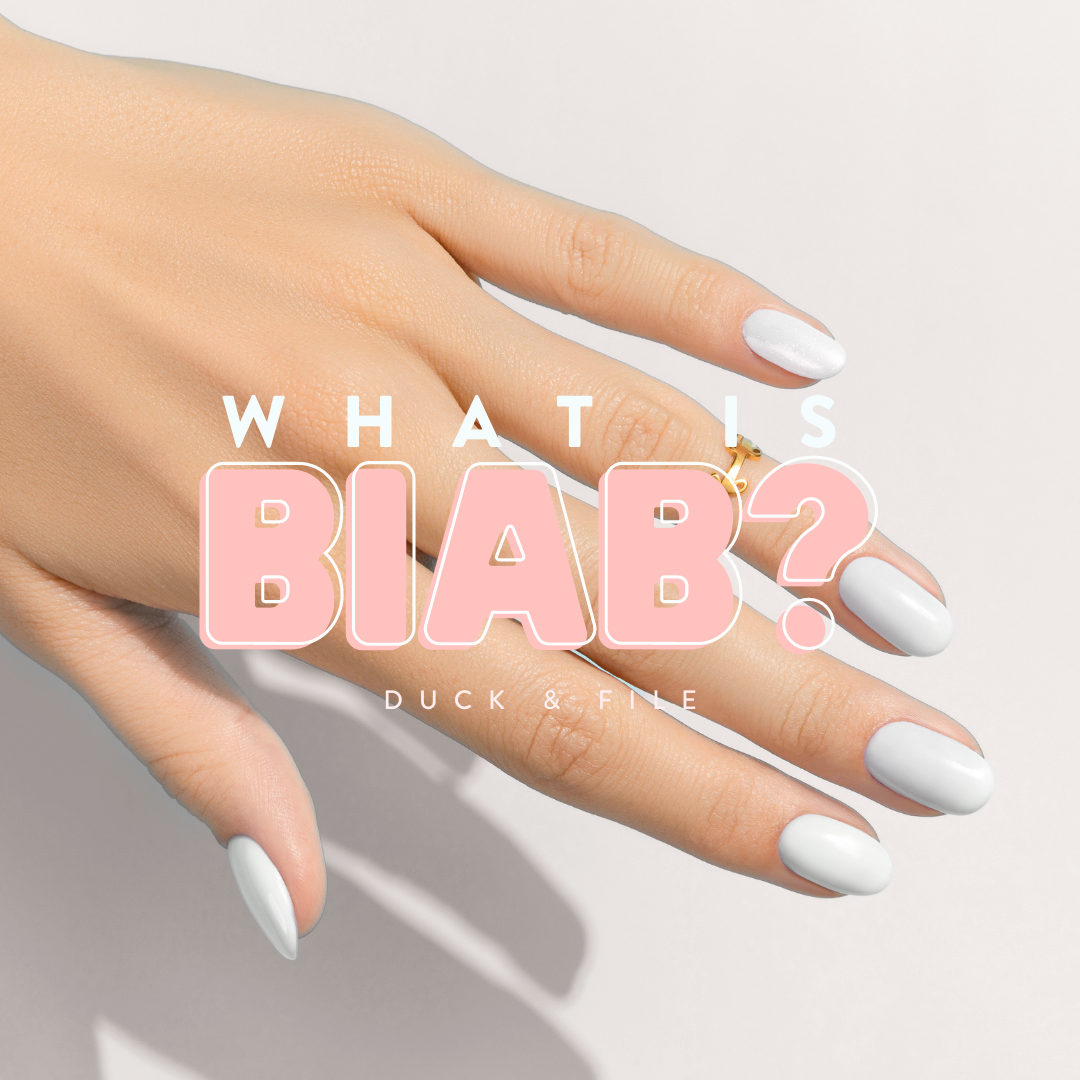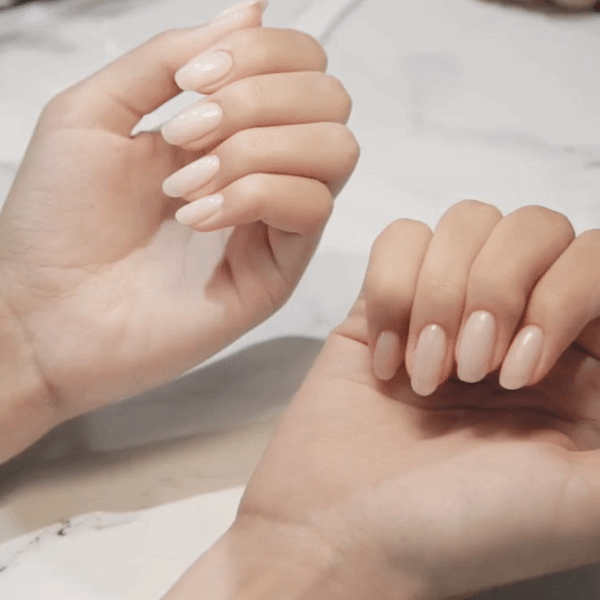 HOW LONG DOES IT LAST?
BIAB will last on your nails for roughly three to four weeks, after which you should get them removed and re-done or infilled - like acrylic nails. To aim for the optimum strength and growth for your natural nails, we recommend having regular manicures for at least 6 months.
DOES IT DAMAGE YOUR NAILS?
On the contrary, BIAB can actually help strengthen your natural nails rather than weaken them. That's why we highly recommend Builder in a Bottle manicures to those with weak or brittle nails, nail biters, or clients who struggle to grow their nails.
As BIAB can be soaked off, your nail technician won't rely on drills - and that means less trauma to your nail bed. Making this a perfect way to protect, grow, and strengthen your natural nail.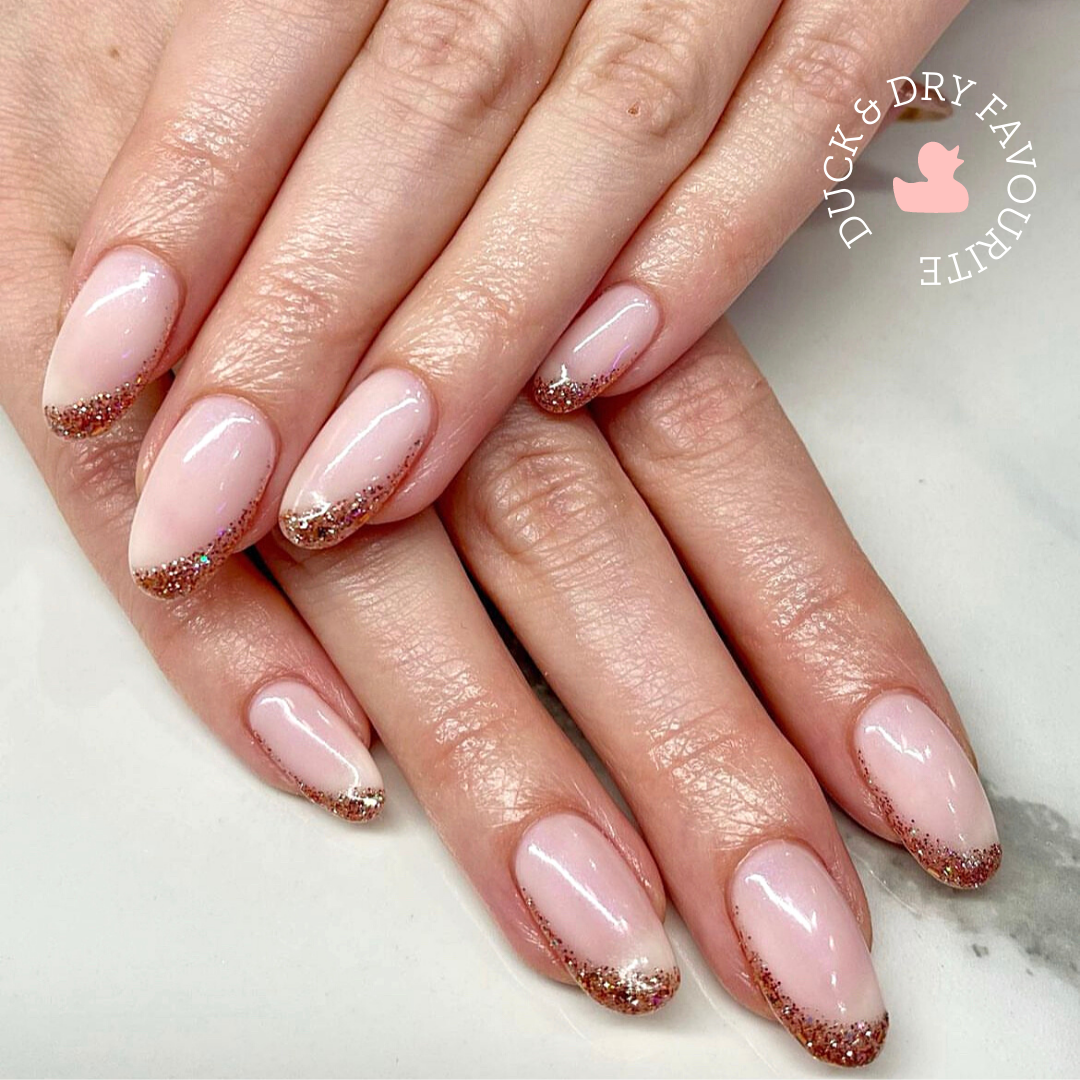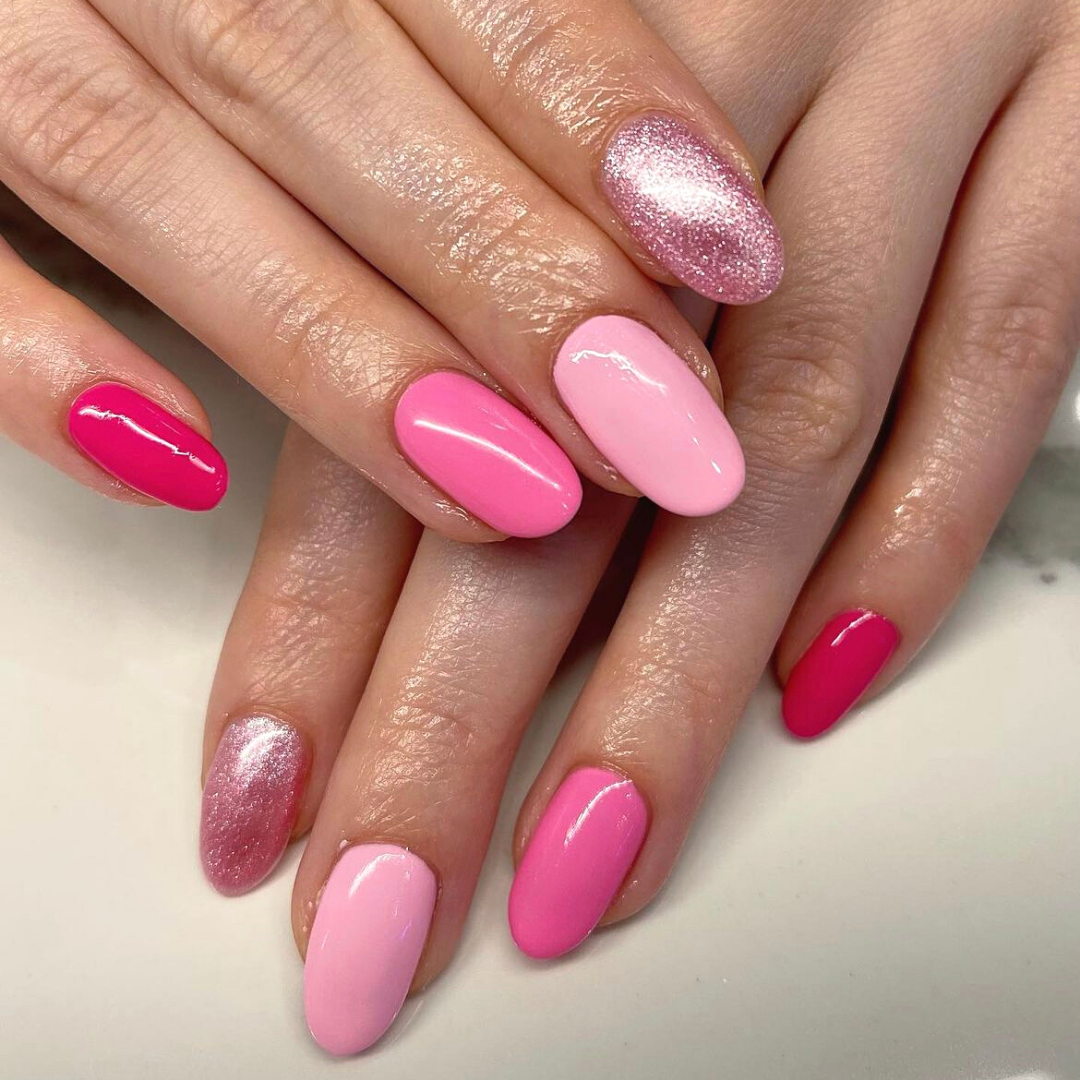 CAN I USE IT TO EXTEND MY NAIL LENGTH?
While we don't recommend BIAB for long extensions, you can absolutely use it for short to mid-length manicures. Your nail technician can extend the polish smoothly over your nail to create a strong extension that lasts just as long as acrylics, but without any of the damage!