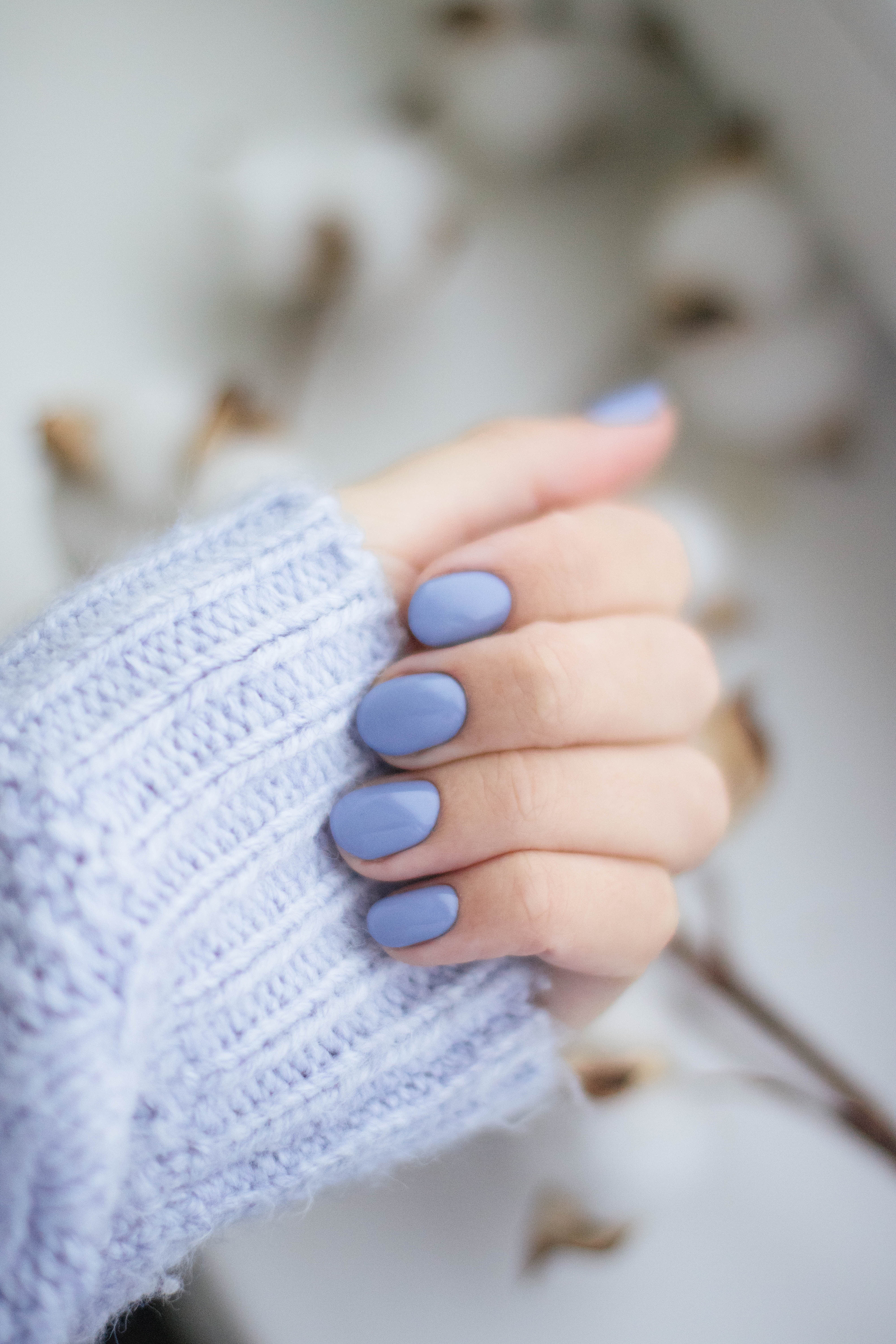 Trend Alert: 10 Ways To Wear Blue Nails
Blue nails are finally back on trend and we, for one, are very excited about it! It's no secret that we are partial to shades of blue and now that having them on your nails is popular again, we're itching to get booked in at one of our nail bars. With so many nail designs floating around, pick your style and get booked in at Duck & File Mayfair or Islington to make your nail dreams a reality.
1. Oopsy Daisy
This blue swirl and daisy design is the perfect way to wear blue nails this summer. Whether laying in a field making daisy chains or sunbathing on a beach, your nails are ready for any summer activity. Artist: @gelsbybry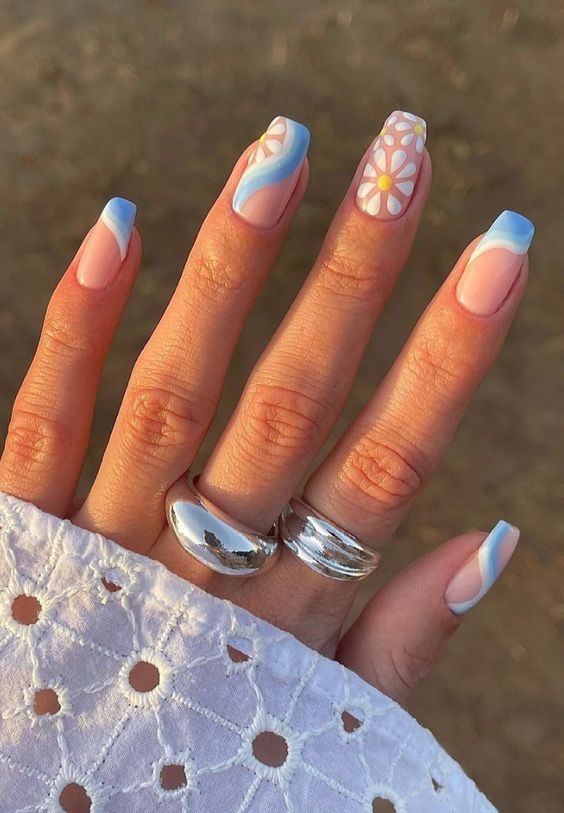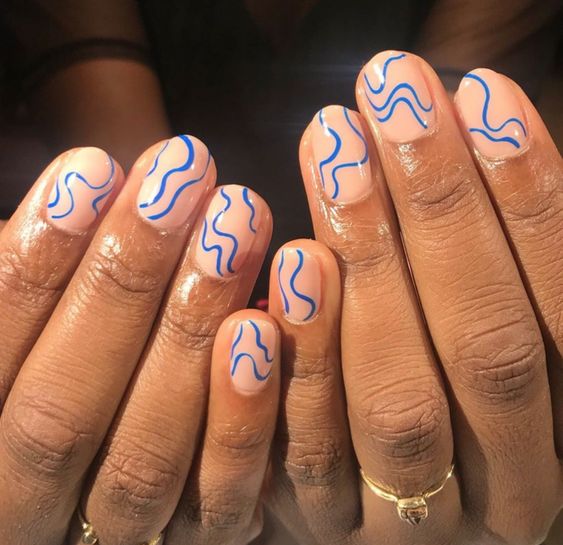 2. Feeling Blue
This design hits two trends in one: blue nails and abstract swirls. We can imagine these babies wrapped around a glass of prosecco at our Mayfair salon or at a cool art gallery opening.
3. Build Me Up Buttercup
Another floral design, but these blue flower nails are too cute to ignore! Use 3 different shades of blue to add dimension to your nail design and make them seriously eye-catching.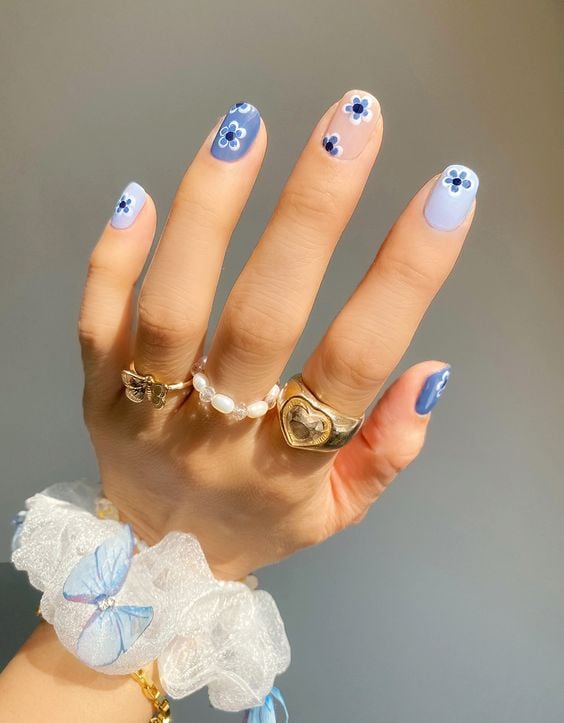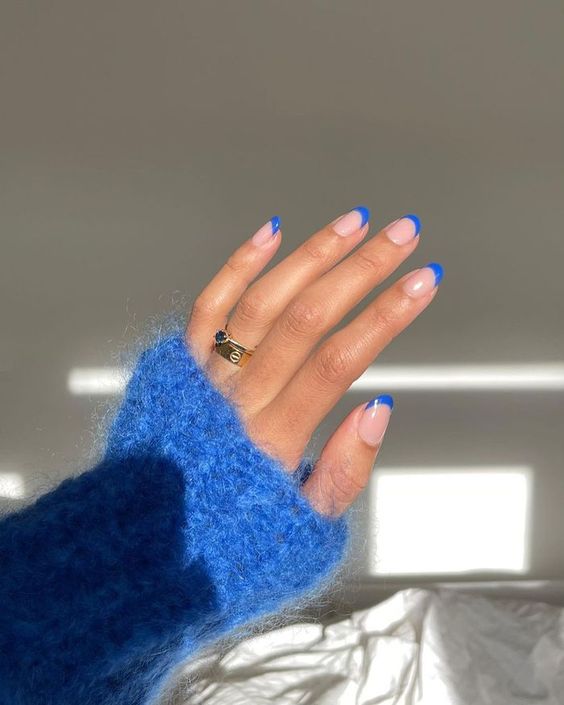 4. On the Edge
The classic 'French Tip' but with a blue twist! This bright blue colour is undoubtedly a popular trend this summer and what better way to incorporate it than in your nail design! Simple, sophisticated, but catches attention - a regular request at our Duck & File Nail Bars.
5. Blue Me Away
Of course, we've been jumping on the blue nail trend at Duck & File too! This time we went for the classic French Tips, but with an ombre blue upgrade and our nail technician proved that short nails can be just as cute as long ones! Book in your manicure here - prices start from £20.00.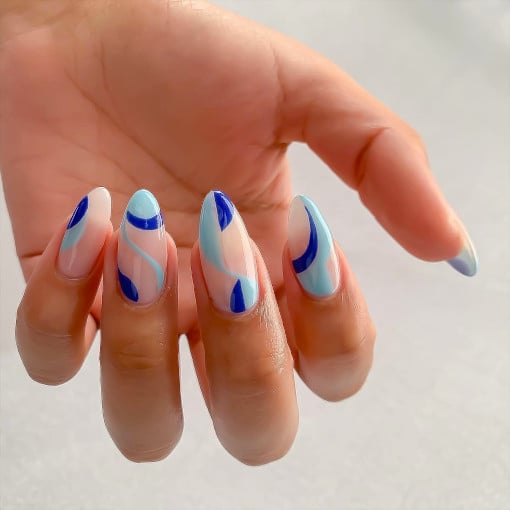 6. Andy Warhol Approved
Almond shape + two shades of blue + abstract shapes = a recipe made in heaven. Sometimes having loud or intricate designs on your nails can be a little bit distracting, but we always recommend almond shape nails to soften more bold ail art.
7. Wave After Wave
What says summer more than blue wave nails? A lot of wavy nails have been leaving the Duck & File nail bars this summer and it's clear why; we're practically at the beach just looking at these!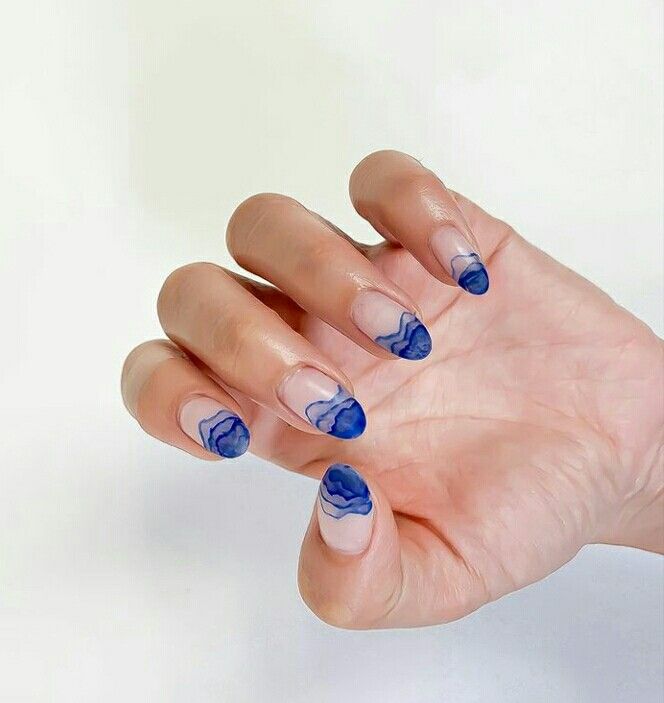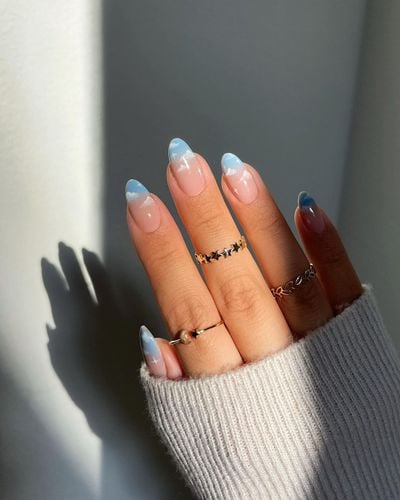 8. Head in the Clouds
Another twist on the French Tip, but the floating clouds makes this the dreamiest manicure we've ever seen! Our nail technicians are amazing at bringing nail art to life, so we know what we're asking for at our next visit to Duck & File.
9. Blue it Out
Blue is often associated with the cold but these blue nails are on fire. While these are a bit more on the bold side, you can alternate between design and plain colour to achieve a more subtle look while still being bang on trend.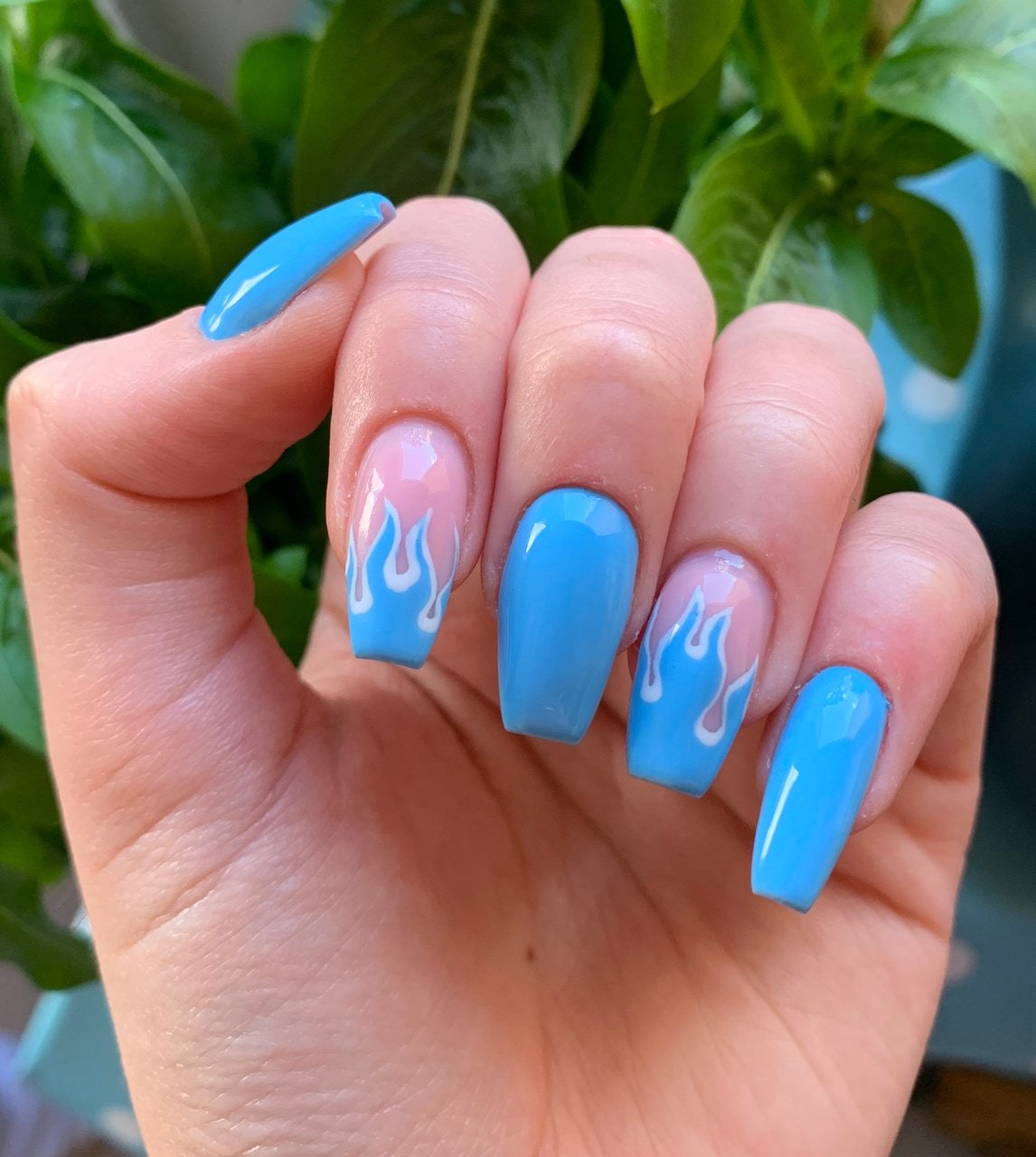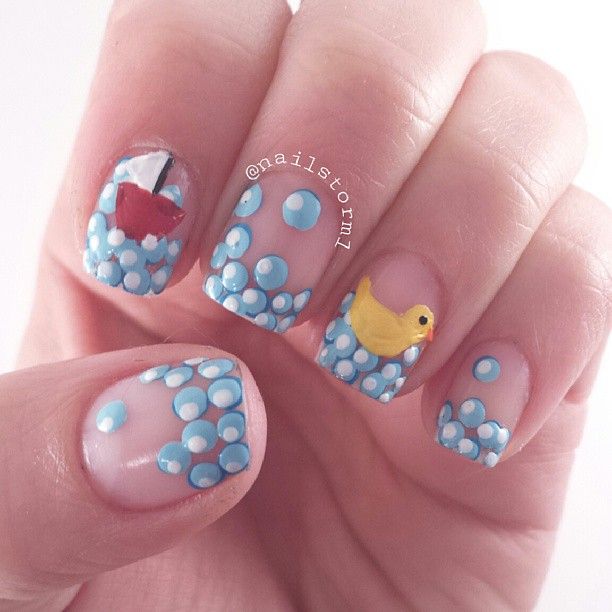 10. Duck In
We couldn't make a list of our top blue nails without including this flocking fabulous nail art. While intricate nail art is not for everyone, we're considering making it part of our uniform! If you want to bring a bold nail design idea to life, book yourself in to Duck & File and watch your nail dreams become a reality. Flaunt that manicure!
Thank you to Yahoo! Life for featuring another trend that we've been absolutely loving: glazed nails!
Want to do a DIY Manicure at home? Check out our top tips featured on Heatworld!