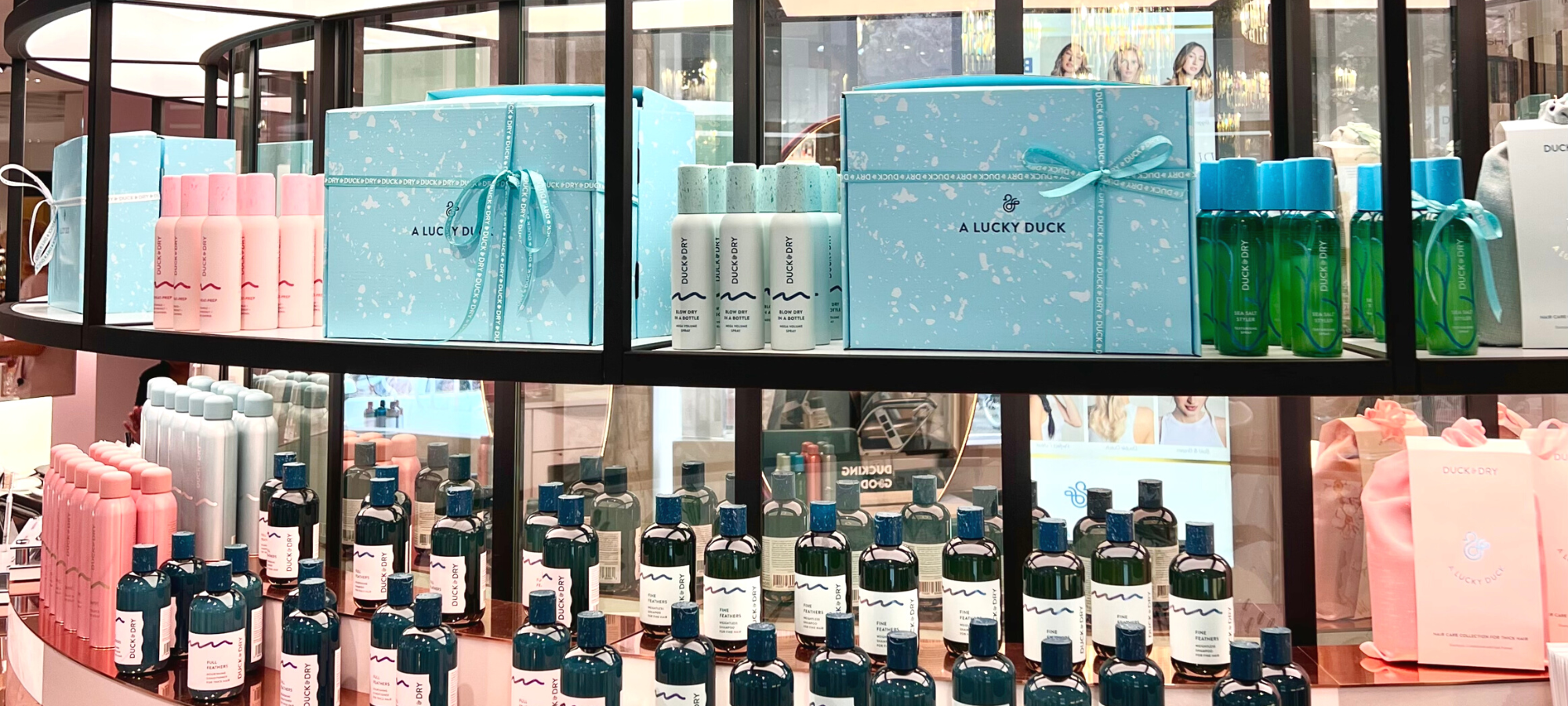 Get the Duck & Dry look with our hero product combos
After 9 years in the hair game, WE KNOW GOOD HAIR. We've developed a collection of styling heroes where each fuss-free product can be used to create our signature styles.
Unlock salon-worthy styles from the comfort of your home. While a 'duck in' to one of our salons is always a good idea, there's something empowering about crafting your desired
hairstyle yourself. With the right products, some effective tools, and a dash of patience, you can unveil the secret to a head-turning look that's entirely your own.
  It's your hair made better!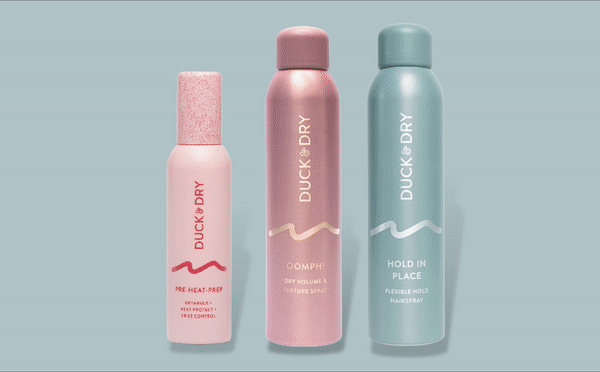 LOW TIDE WAVES
Low Tide Waves is perfect for those who want a low maintenance style with maximum glamour. Recreate this soft, wavy look with Pre-Heat-Prep to heat protect, OOMPH! Dry Texture and Volume Spray for essential volume, and Hold In Place Hairspray to softly keep your waves in place.
If you have fine hair, need extra grip, or you just love volume, OOMPH! Dry Volume & Texture Spray is the secret to long-lasting effortless styles.

BEACH LOCKS
If you want effortless waves all year long, all you need is our styling hero combo of Pre-Heat-Prep to add shine, our award-winning Sea Salt Styler for the all essential texture, and OOMPH! Dry Volume & Texture Spray for extra body.
Sea Salt Styler can be used three different ways on ALL hair types! This natural, sea-weed enriched texturising spray is your shortcut to irresistible waves.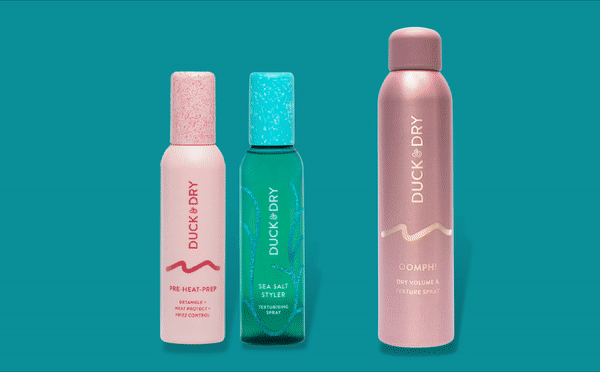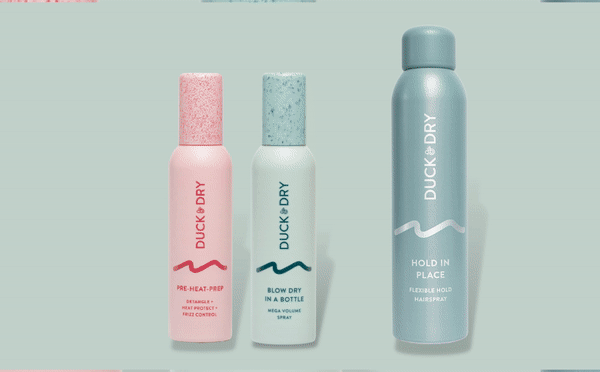 HOT OFF THE TONG
Get your tongs out! This is one of our favourite looks to recreate at home but you'll need a tong. Use our combo of Pre-Heat-Prep to heat protect and add shine, Blow Dry In A Bottle for volume, and Hold In Place Hairspray to lock your style for hours.
Our Flexible Hold Hairspray is designed to retain the natural movement of your locks while giving you all the control and hold that a hairspray is supposed to.

FINE FEATHERED
If straight hairstyles are more your style, you will love recreating our Fine Feathered look. All you'll need is Pre-Heat-Prep to control frizz and inject shine, and Hold In Place Hairspray to make sure those pesky flyaways stay away.
Our 3-in-1 Pre-Heat-Prep primer is the essential first step in your hair routine! Detangle, heat protect, and control frizz in one step. The result? Sleek & shiny locks.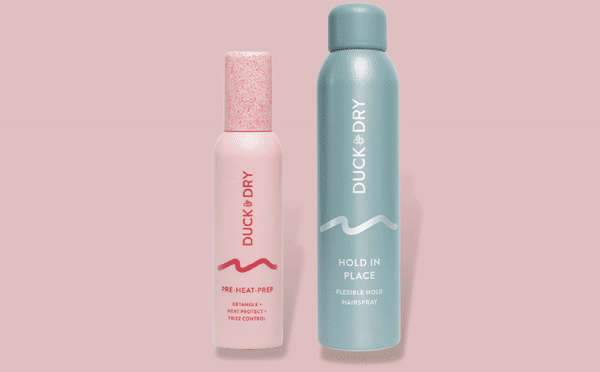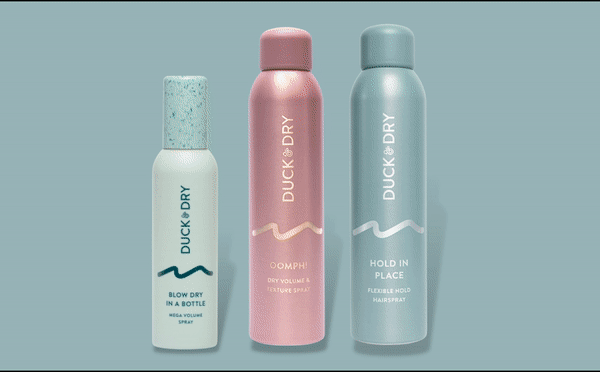 BIGGER IS BETTER
Recreate our most iconic go-to look, Bigger Is Better; a classic blow dry with timeless volume. Of course, you'll need Blow Dry In A Bottle, our award-winning mega volume spray, and Hold In Place Hairspray to make sure your blow dry lasts all day. For real 'bigger is better' believers, add OOMPH! Dry Volume & Texture spray for volume that will transform your style.
The key to a long-lasting, voluminous blow dry is TEXTURE! Our famous Blow Dry In A Bottle builds volume, gives lift and adds texture.

EXCLUSIVE T3 DISCOUNT
Make styling your hair a breeze with T3 products (psst... we use them at our Harvey Nichols salon). Use code DUCKDRY20 for an exclusive 20% off.