2023's BEST LUXURY CHRISTMAS GIFT GUIDE
As the festive season creeps upon us, there's no better time to indulge in the joy of giving and receiving. This year, Duck & Dry are bringing you the best luxury Christmas Gift Guide where every gift promises to elevate the holiday spirit. Whether you're shopping for your trendsetting best friend, the family hair enthusiast, or simply treating yourself to a touch of holiday glam, we've curated a guide that transforms ordinary gifting.
Join us in the flocking fabulous fun of a season filled with beauty, self-care, and the ducking charm of Duck & Dry. 

1. THE BEST GIFT FOR HAIR CARE LOVERS
Make someone a LUCKY DUCK with our Fine or Full Hair Care Collection gift sets. Say hello to glossy, moisturised hair that looks and feels fuller with this shampoo & conditioner combination and the must-have hair primer.
Happy Styling!
- £50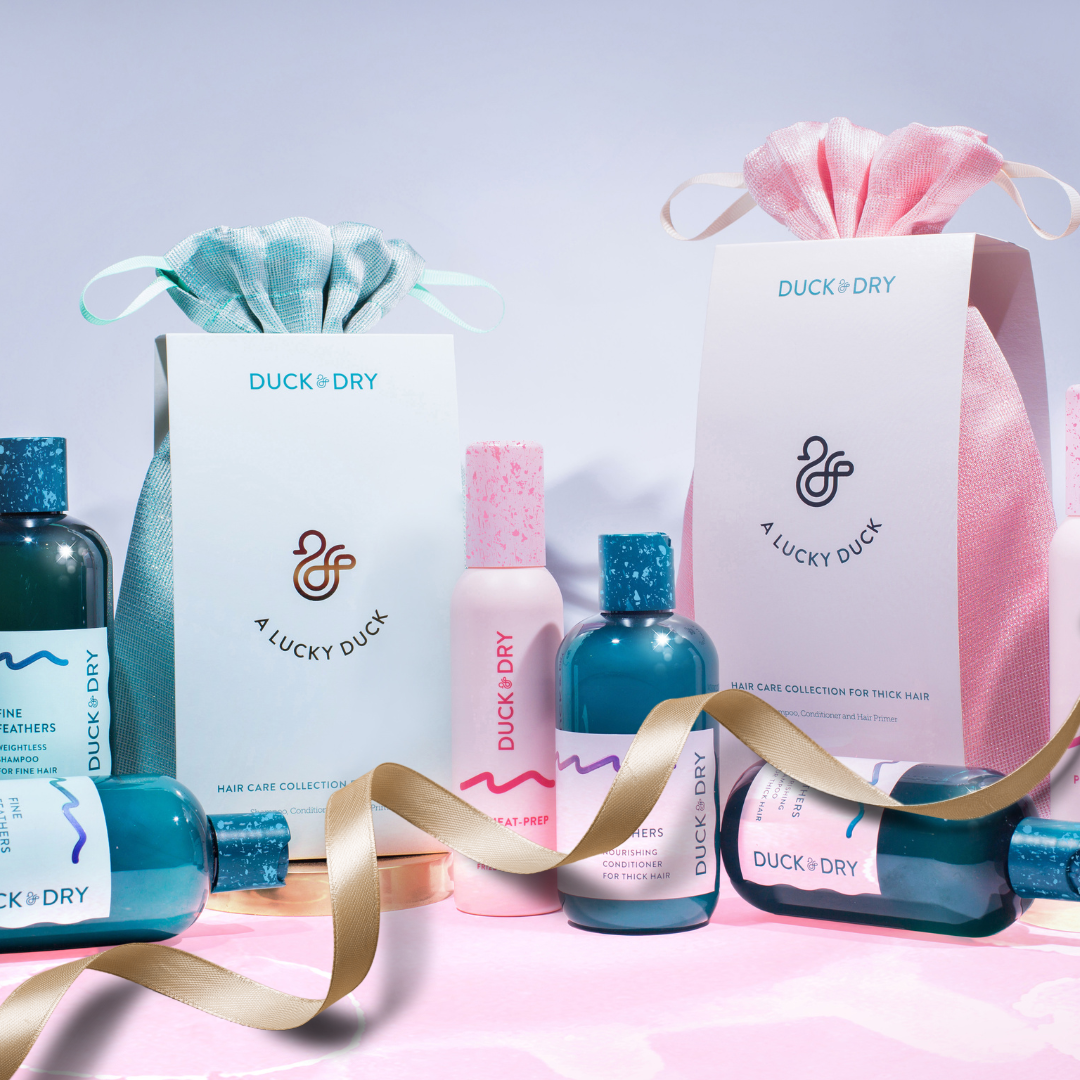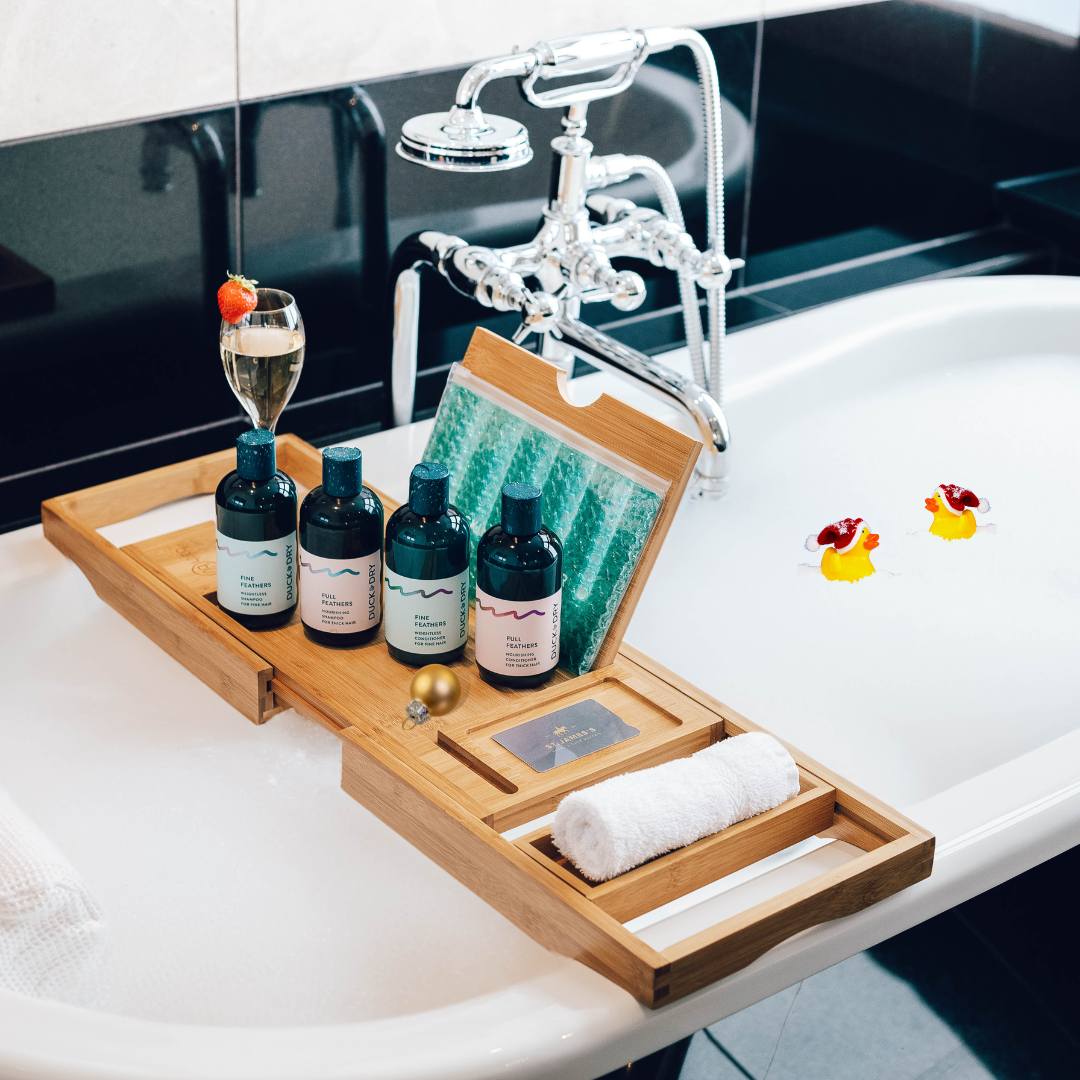 2. Ultimate Girlcation at St. James's Hotel & Club
Indulge in the ultimate 'girlcation' experience at The Althoff St. James's Hotel & Club, one of Mayfair's most glamorous hideaways. The experience begins with a rejuvenating blow dry or chic updo and express nails for two or more guests at Duck & Dry Mayfair. Following this pampering session, retreat to St. James's Hotel for an enchanting overnight stay.
3. A FABULOUS BLOW DRY & PROSECCO GIFT CARD
Treat someone special to great hair and a great time!
This gift card includes a fabulous blow dry of the recipient's choice with a glass of Prosecco - a guaranteed way to become someone's favourite person this Christmas!
- £50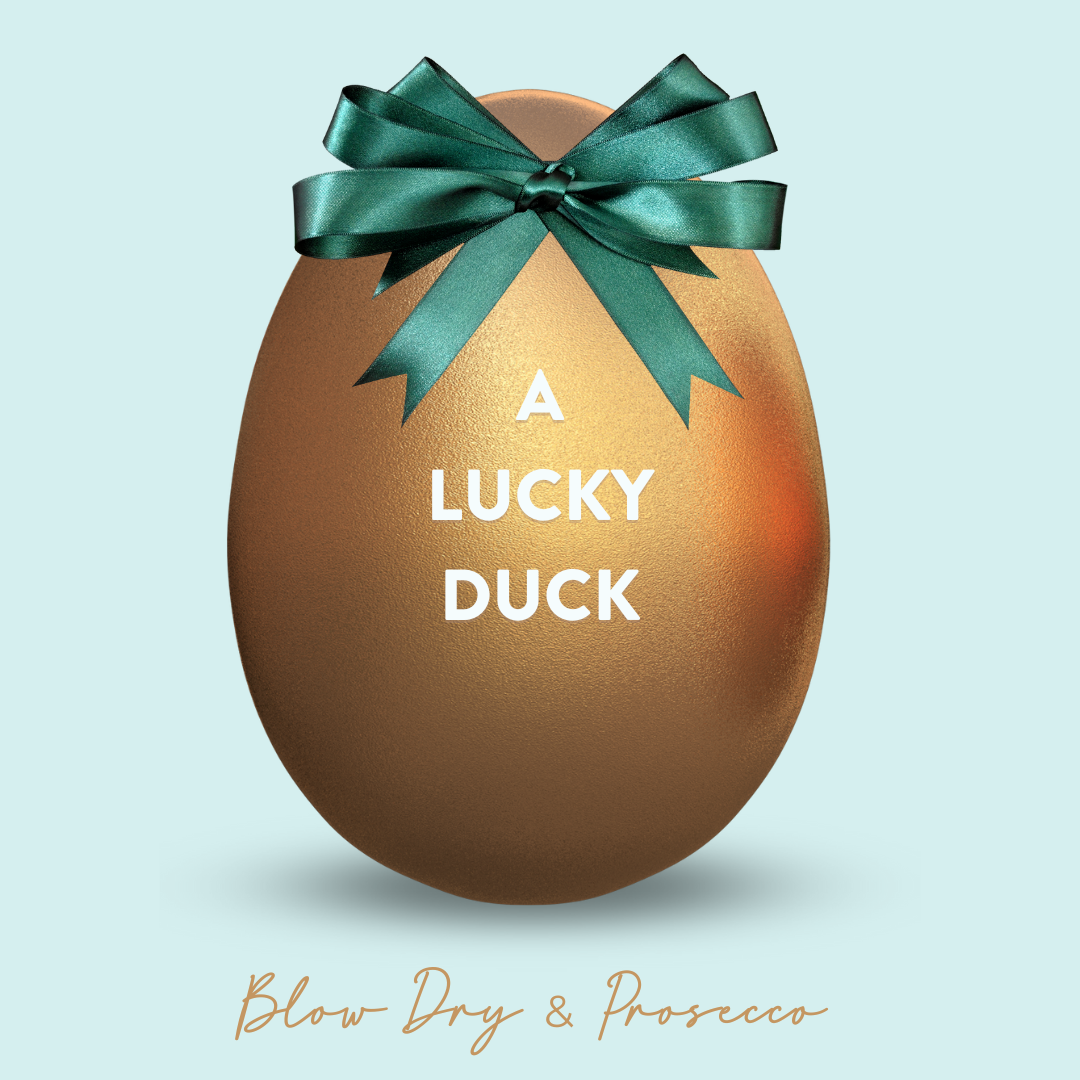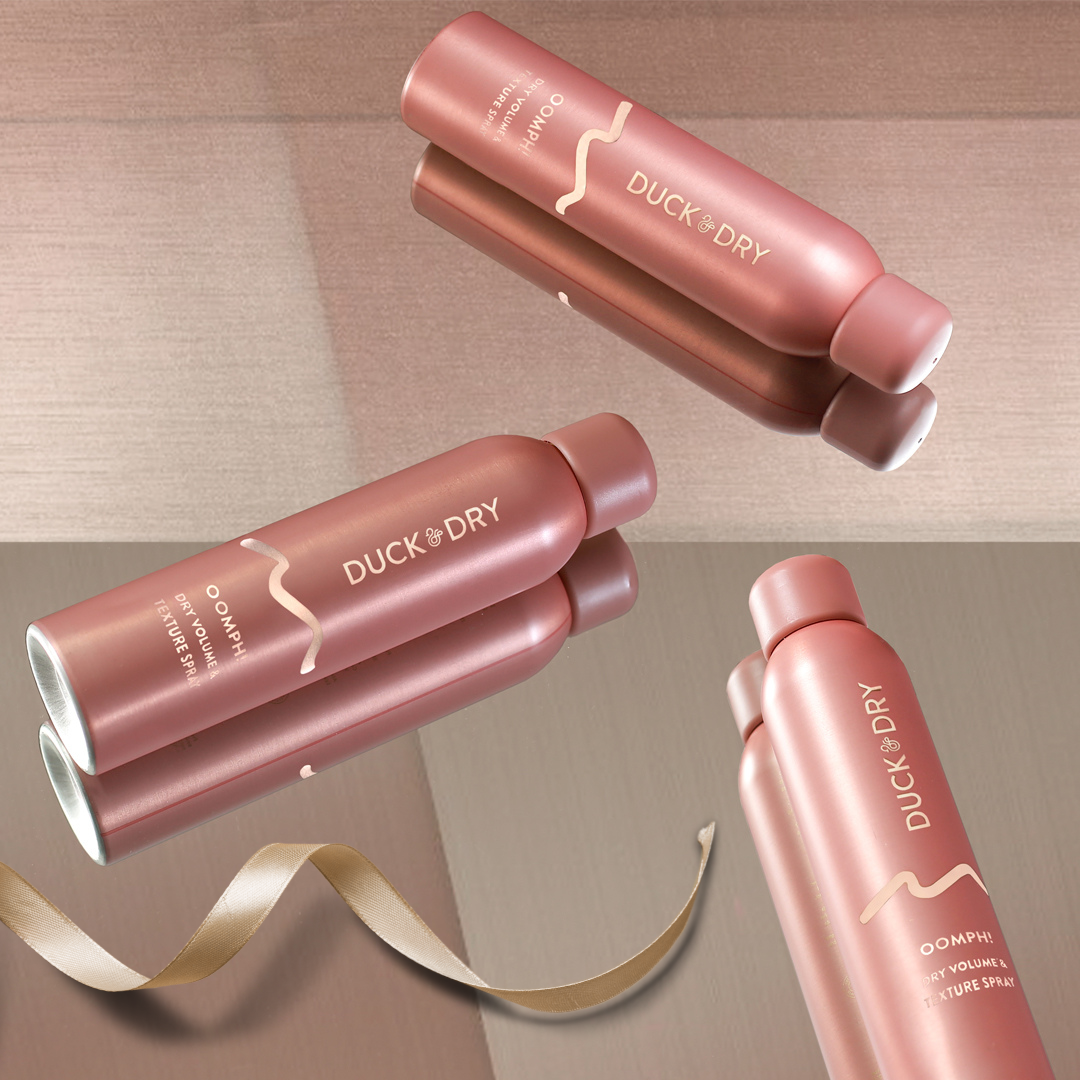 4. CULT FAVOURITE HAIR PRODUCT
Let us make Christmas gifting easy this festive season. Our best selling OOMPH! Dry Volume & Texture Spray is an easy-to-use mist designed to create volume and a lived-in texture without any product residue on the hair.
Everybody loves it, which makes it a no-brainer!
- £20
5. LUXURY HOTEL & BLOW DRY EXPERIENCE
Making Christmas unforgettable has never been simpler with our incredible Stay & Groom package in partnership with Intercontinental Park Lane. Stay & Groom includes:
Blow Dry from Duck & Dry Mayfair for one guest
An overnight stay at InterContinental London Park Lane
Delicious breakfast for two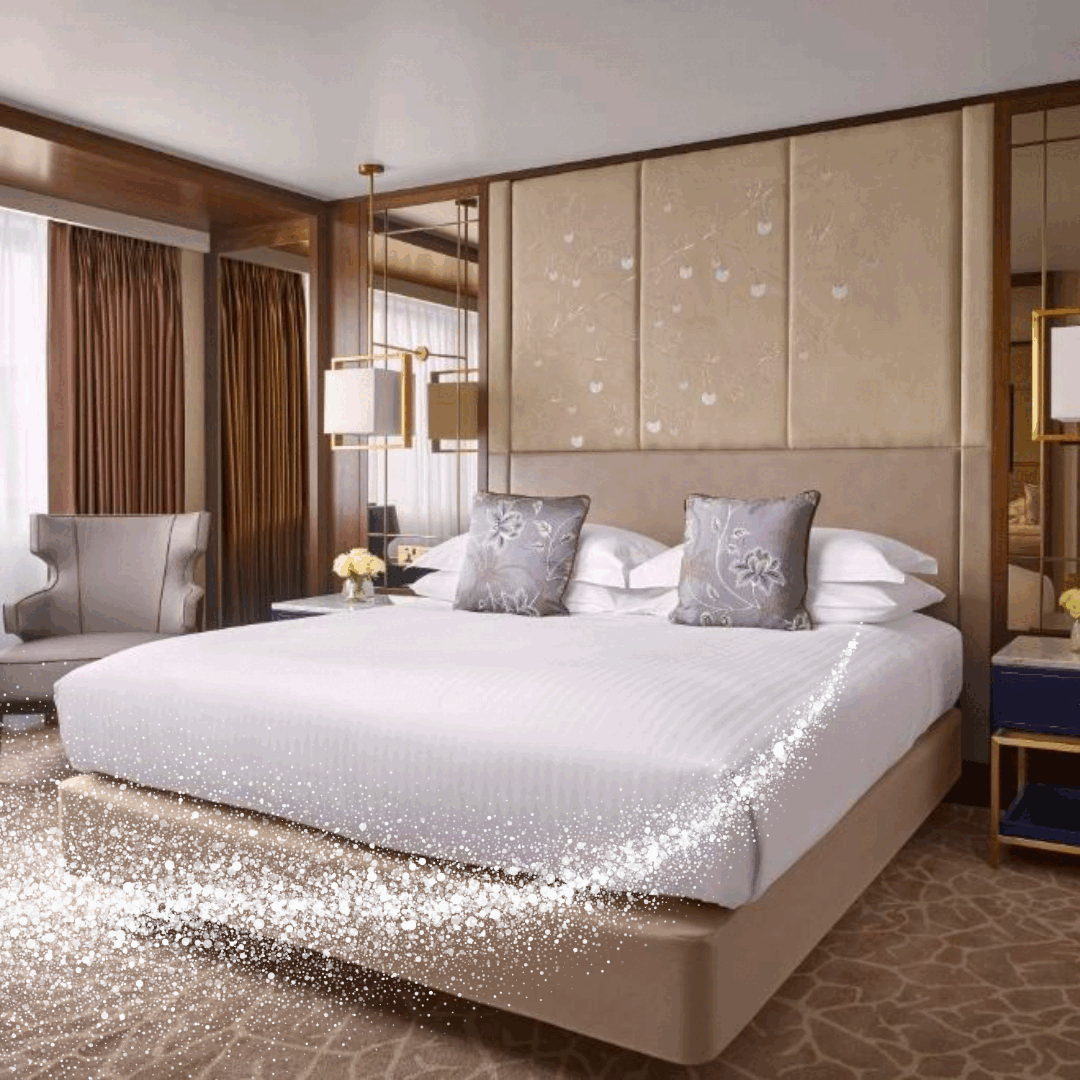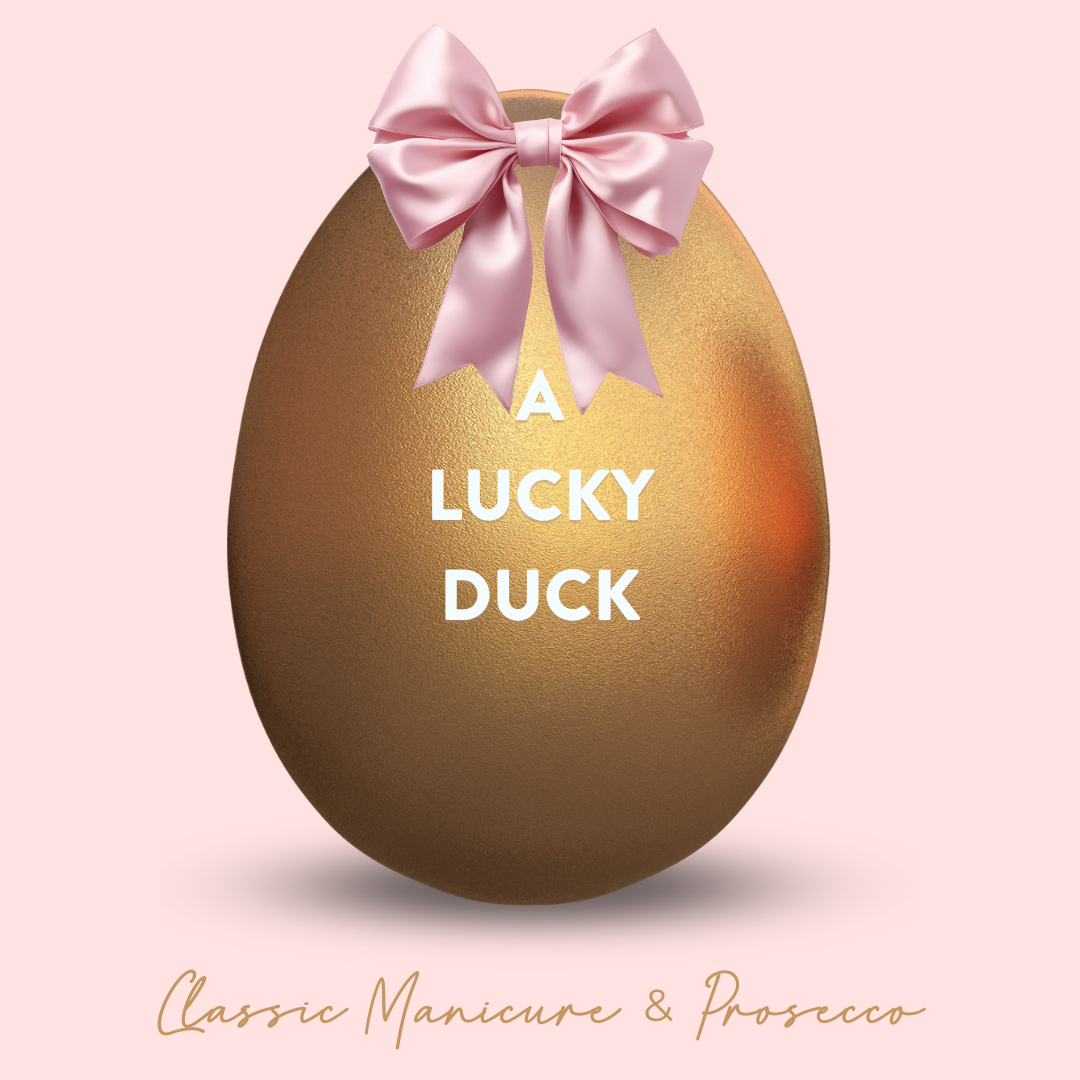 6. THE BEST MANICURE GIFT CARD
Looking for a special experience for a loved one? Gift them a Duck & Dry Manicure & Prosecco gift card for a luxury day out they will adore!
This gift card includes a classic gel manicure with a glass of bubbly at Duck & File.
- £50
7. AMAZING STOCKING FILLER IDEA
Fill up your stocking with a hair product that does exactly what it says and looks ducking adorable too.
Blow Dry In A Bottle is an award winning Mega Volume Spray that is designed to easily build volume, give lift and add texture.
- £25