Say hello to the best salon in Knightsbridge, London!
London's favourite hair destination has launched its golden nest in Knightsbridge. Welcome to a new era of luxury beauty; the new golden nest is located in Harvey Nichols, Knightsbridge, Ground Floor - Beauty Concierge. 
Duck in to Relax, Blow Dry, Repeat!

It's everything you know and love about Duck & Dry but even better. With plush seats, lush greens and wild flowers, and a treatment area - named The Sanctuary - that has the feel of a wild meadow, this is more than just a blow dry bar. It's Duck & Dry take on a unique luxury hair destination that everyone should experience, exuding an ambiance of tranquility and luxury.
Step into The Sanctuary for a relaxing treat that you deserve. Choose from our menu of luxe treatments - exclusive to our Harvey Nichols salon.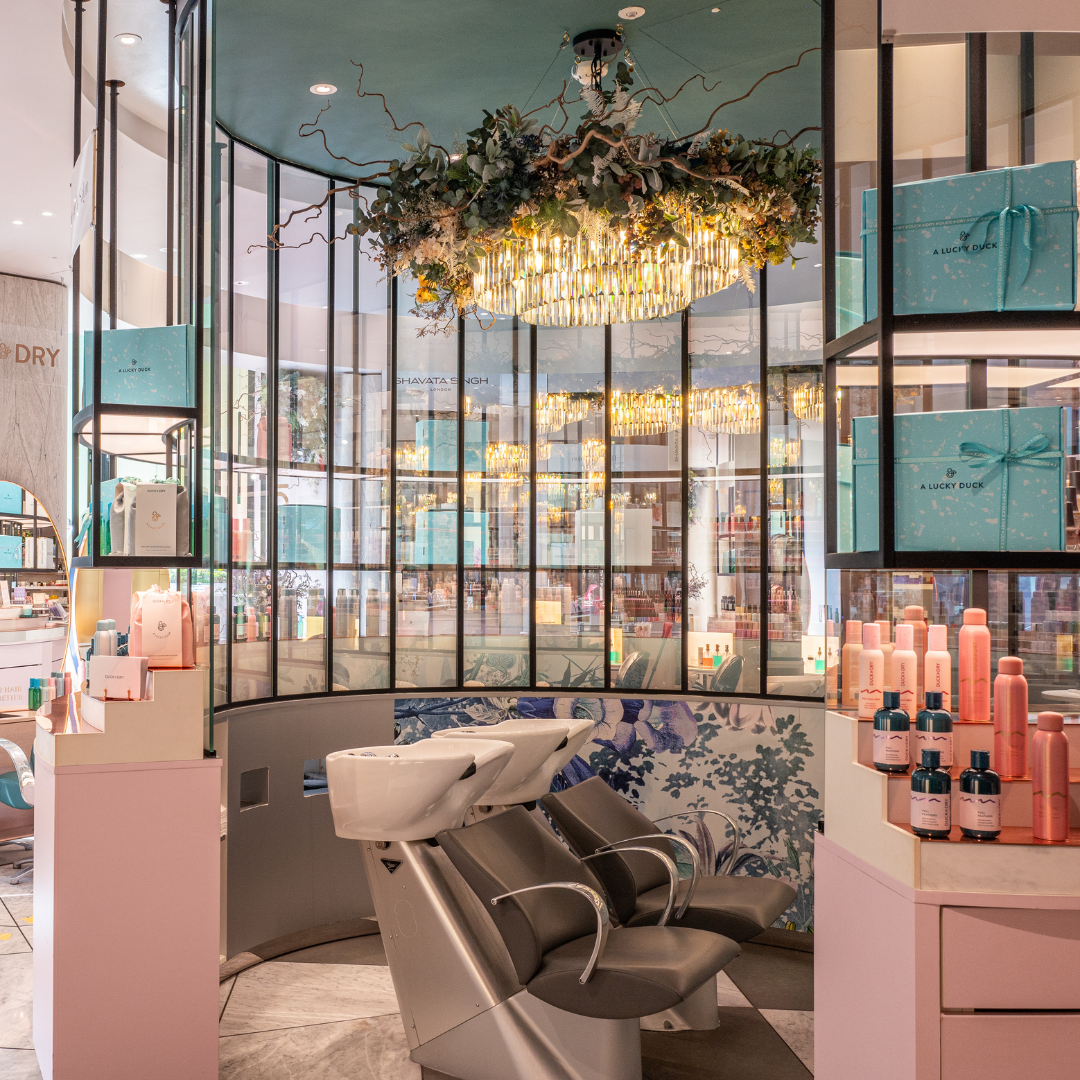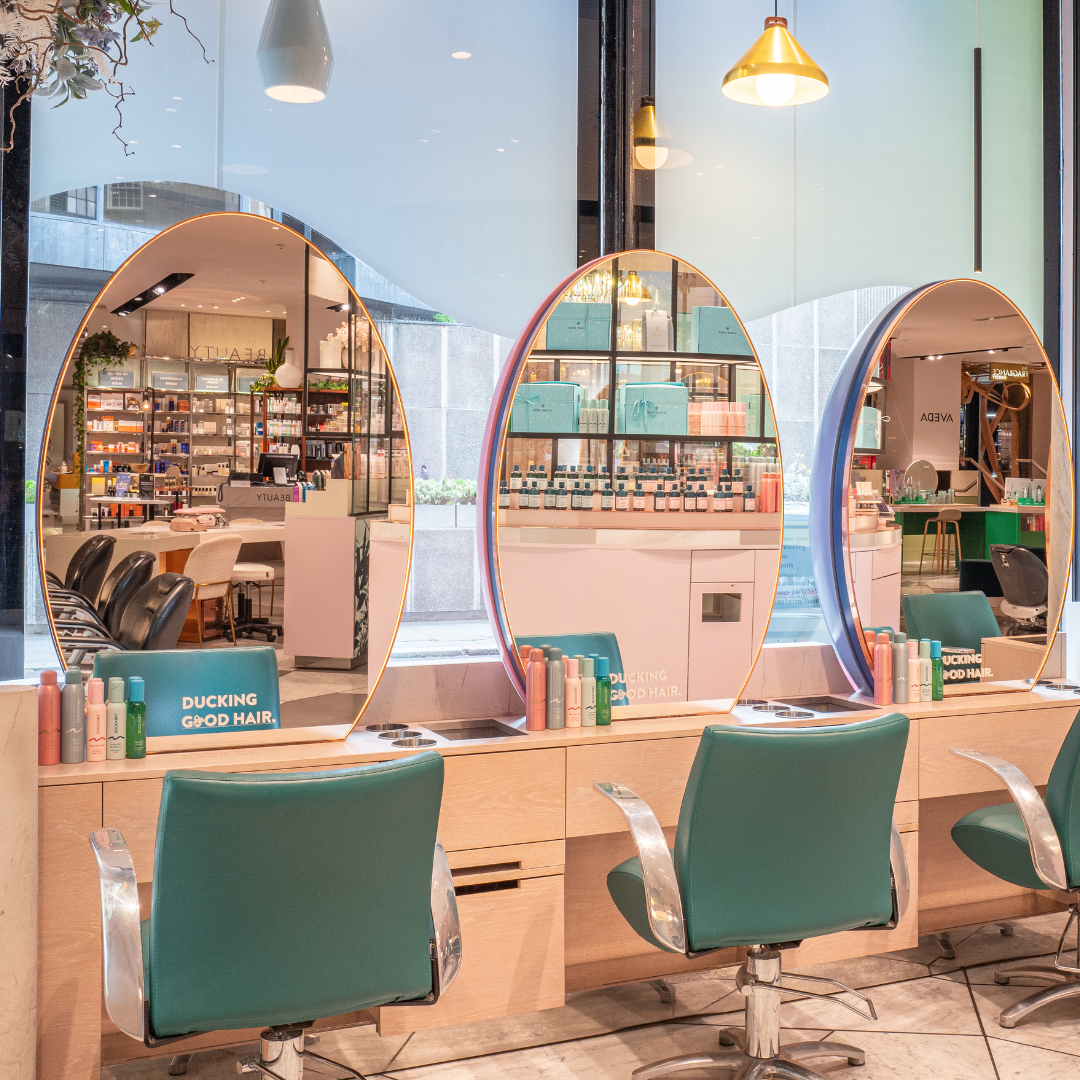 "This is more than just your standard blow dry bar. With egg-style pods for styling alongside expert-led hair products, this really is the most luxurious place to be pampered." - HELLO MAGAZINE
Sip back and relax, feel like a VIP. Have a blow dry the Knightsbridge way with a glass of champagne as your hair is preened to perfection by expert stylists.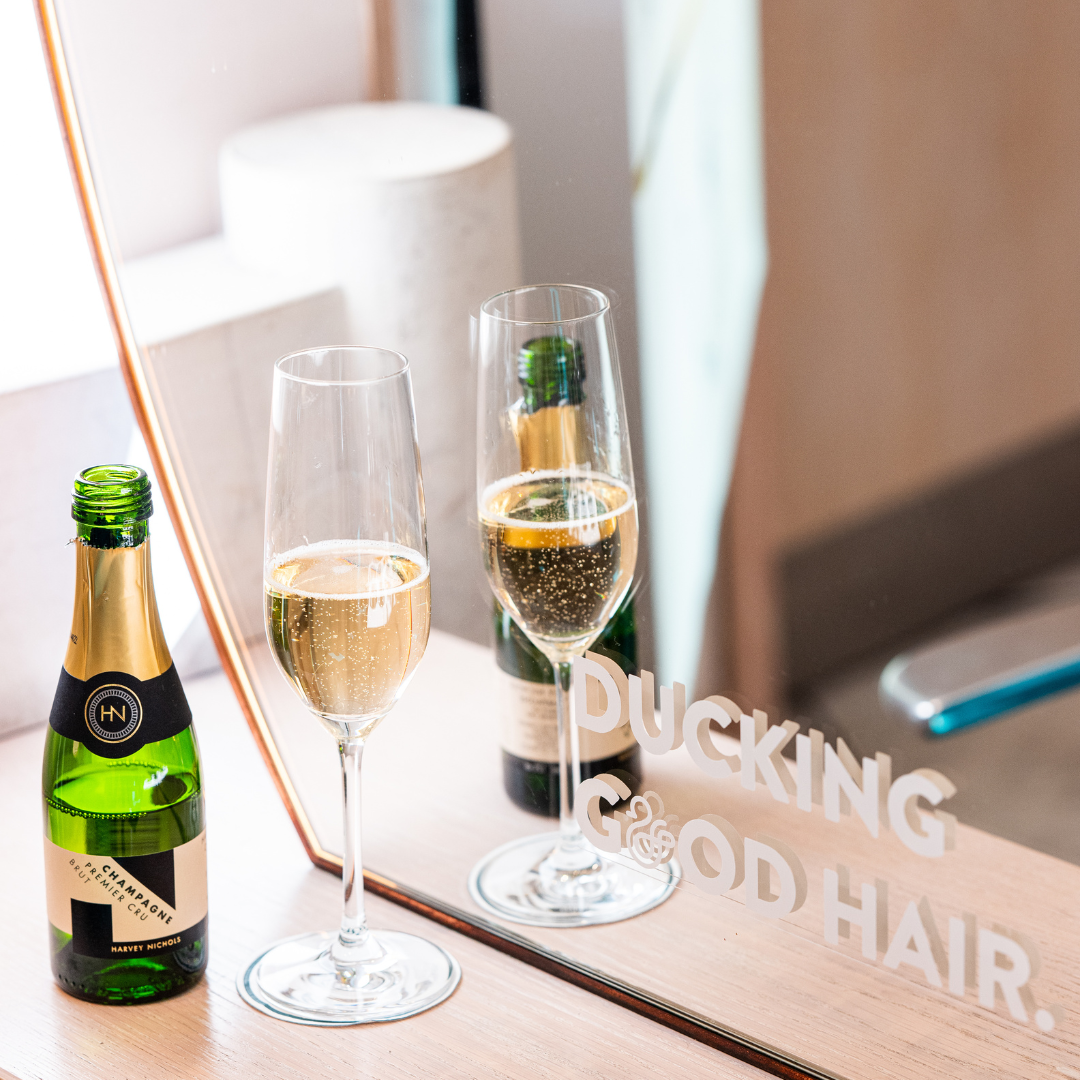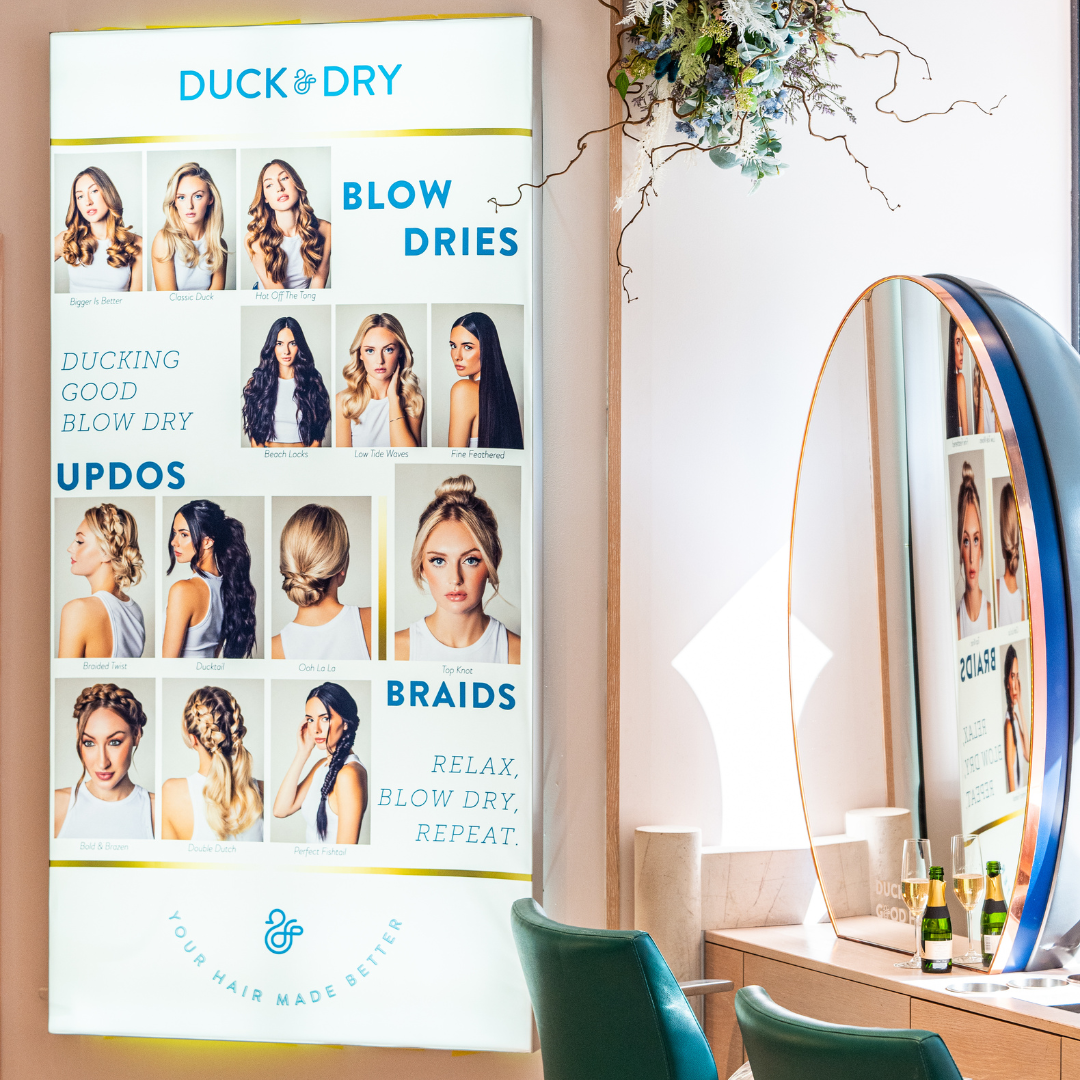 Choose from our chic look book of 13 elegant styles.
"With golden styling egg pods, lush green and wild flowers and a treatment area – named the Sanctuary, this is one pampering pitstop you won't want to miss." - THE WORDROBE
Our expert stylists will be using our professional line of award-winning hair products and you can also shop the range in Harvey Nichols, Beyond Beauty.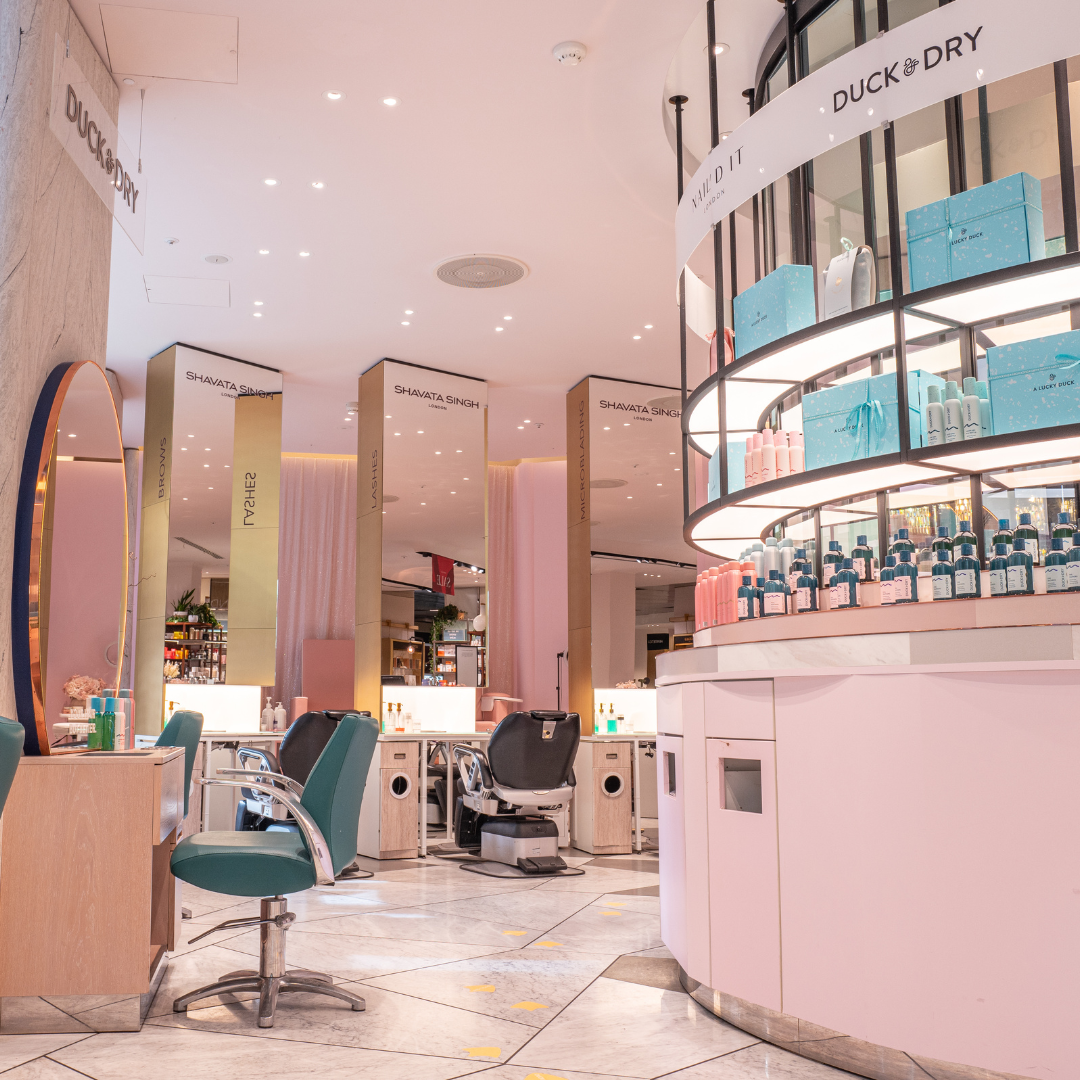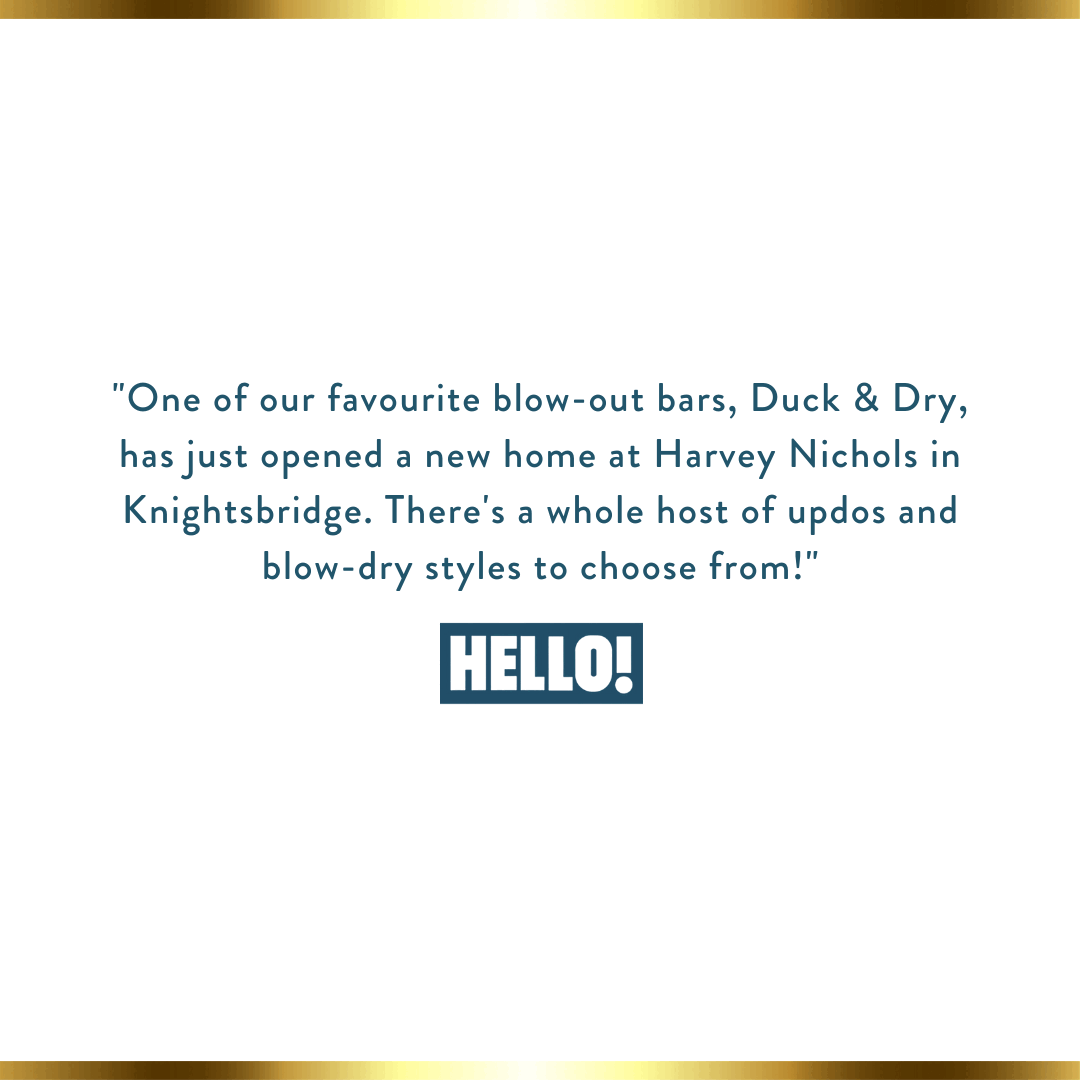 IN THE PRESS
"[They have]... now joined forces with the iconic department store Harvey Nichols to bring Duck & Dry to Knightsbridge for the first time. And naturally, this is a salon with serious style." - VANITY FAIR
"Swathed in signature aquamarine and blush hues, Duck & Dry serves quick-smart blow dries and up-dos, as well as catering for group gatherings and parties." - LUXURY LONDON
"I am overjoyed about this partnership, Harvey Nichols is such an iconic retail destination in London. It is a very exciting new chapter for Duck & Dry as a brand and in its services and product range journey." - YULIA RORSTROM